Son of Camorra boss gunned down in vendetta attack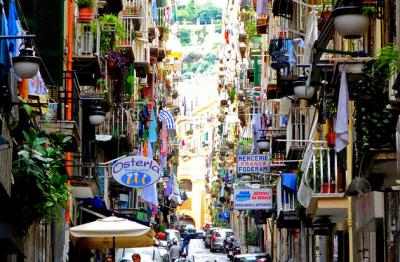 NAPLES- The 21-year-old son of Raffaele Notturno, 43, who is head of the Notturno clan, was shot and killed in Naples Monday morning,police said.  It is thought that the shooting comes as revenge for clashes between criminal groups in the Southern Italian city or to punish a relative of the victim who could have been collaborating with the police.
 Nicola Notturno was shot 10 times with a pistol in an ambush in via Ghisleri in the Camorra-infested Scampia area. The event occurred at about 3 a.m. on Monday. Nicola was taken by ambulance to the San Giovanni Bosco hospital but died on the way there.
 His father Raffaele was arrested in 2012 when he was on the run and is considered, along with his brother Vincenzo, to be head of Notturno clan. The Notturno family is apparently connected to the Abete and Abbitnante clans who are, according to La Stampa, in a war over control of the Neapolitan squares with the Vanella Grassi group and what is left of the Di Lauro clan.
  The first investigations suggest that Nicola was approached by a car travelling down via Ghisleri , from which at least seven shots were fired. The vehicle apparently escaped in the direction of viale della Resistenza.