Police free teenage bride slave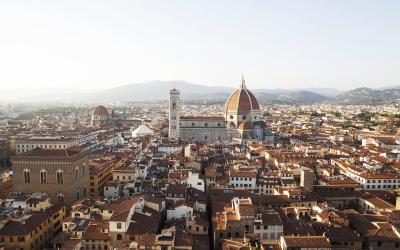 ROME- A young girl, now 17-years-old, who is originally from Eastern Europe but resident in Florence, managed to escape being married to a man she did not know in a deal stuck by her father for the sum of 15,000 euros.
 The girl was kept secretly in a house for four years and promised in marriage to an unknown man. She only managed to get help by explaining the situation to a peer on the chat feature of an online game.
 According to sources, her father was arrested and is being tried on grounds of reduction to slavery.
 Police investigations revealed that four years ago, at the age of 13, the girl was promised in marriage to a man of the same nationality. The stipulated agreement was an overall sum of 15 thousand euros, four thousand paid like a "deposit" and the rest to be paid ten months later, when the family of the future spouse had got to Italy. However, this would apparently only be paid if, before the marriage, the girl had not lost her virginity, had lost weight and had learnt how to do house work, otherwise the sum would not be paid.
 The girl was allowed out of the family home a few times a month, always with a man from the family, to do the shopping. Her plea for help was heard through an online game chat, the boy who raised the alarm was from Sicily and told an antiviolence centre, which initiated the investigation. 
ES