Regeni case, Egypt incarcerates family's lawyer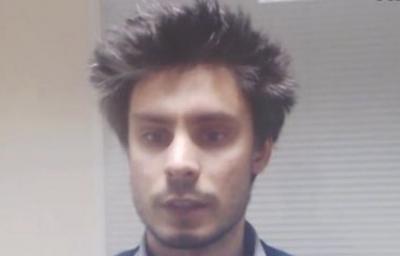 CAIRO- After two days of incessant investigations Ibrahim Metwally, the human rights lawyer working with the NGO representing the Regeni family in Egypt, has been found. Metwally is detained in an Egyptian tribunal in the Eastern district of Cairo.
 On Tuesday evening, the human rights lawyer was interrogated by the Egyptian police, and had to face the accusation of ''damaging national security through communication with foreign agents'' and of working for ''an illegal organisation outside Egyptian law and constitution''. This was communicated by the Egyptian Commission For Rights and Freedom (ECRF), the NGO representing Regeni's family where Metwally worked, to the Italian newspaper Il Fatto Quotidiano.
 ''We are speechless, and we can do nothing but recognising the magnitude of these false accusations, and demand his immediate release'', stated Mohammed Lotfy, director of ECRF.
 Metwally had been arrested at the Cairo airport, from where he was planning to fly to Geneva to participate to a United Nations convention on human rights. ''We do not know where he'll be transferred after his questioning, but we will keep this case under colse scrutiny'', said Doaa Mostafa Derwa, another lawyer at ECRF.   
 The NGO has been targeted by Egyptian authorities for a while. Last Monday, their website was shut down, and last year its president, Ahmed Abdallah, was detained for four months and a half under the charge of terrorism.
 The ''Metwally situation'' has been addressed by the Italian Prime Minister Paolo Gentiloni at a meeting of the COPASIR, the Italian Parliamentary Commission for National Security. Despite this critical moment, the Italian PM declared that ''the reinstatement of the Italian ambassador Giampaolo Cantini is not an armistice, but rather a means to re-open the dialogue with the Egyptian authorities so to shed light on the Regeni case''.
 In regards to the intelligence transferred by the American secret services to their Italian counterparts which, according to the New York Times, confirmed the Egyptian secret services' involvement in Regeni's murder, Gentiloni affirmed that these information add nothing to the case under scrutiny by the Italian judicial apparatus.
 The government's decision has also been attacked by the political opposition, which sees the reinstatement of the Egyptian ambassador as underlined by economic interests. 'Economic interests cannot prevent the discovery of the truth behind the Regeni case'', stated the president of COPASIR President and Northern League member Giacomo Stucchi.
 On Thursday, the Minister for Foreign Affairs Angelino Alfano will meet his Egyptian counterpart Sameh Shoukry in London, for a general meeting on the Libyan situation. The Foreign Ministry has confirmed that the Metwally case will be discussed at this meeting. In the meantime, the President of the Italian Senate, Pietro Grasso, met with the newly reinstated ambassador Gianpaolo Cantini. ''The desire to shed light on the death of the Italian researcher (Regeni)'', declared Grasso, ''is not confined to his family, friends and colleagues. It is a national need, desired by both citizens and institutions, as I told his family when I met them last March. I expressed the same idea to Ambassador Cantini, who is fully aware of the delicate nature of his position.''