Eni conspiracy and corruption scandal unfolds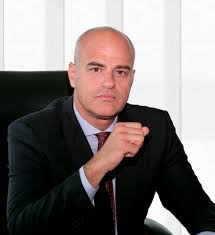 MILAN- After three years of investigations, accuses, and libels, bundling together three different district attorneys, the Milanese magistrate Laura Pedio will have the final say in the Eni conspiracies.
In January 2015, the District Attorney of Trani was anonymously contacted three times with a serious allegation: a criminal system was in operation to remove and replace the manager Claudio Descalzi. To do so, pressure was allegedly placed on the Italian Prime Minister Matteo Renzi. In the meantime an investigation, ''Eni-Opl245-Nigeria'', was evaluating the accusation that both Descalzi and his predecessor profited from corruption in oil-drilling in Nigeria.
In August of the same year, the businessman Alessandro Ferraro reported to the district attorney of Siracusa to have been kidnapped in the middle of the night by three men. Once questioned, he repeats the anonymous accusations made some months earlier to the Trani district attorney, namely the existence of a conspiracy aimed at removing the heads of Eni. According to some documents given to the investigators, Renzi was pressured to nominate Umberto Vergine as new head of Eni, and once that failed, a defamatory campaign was concocted.
Vincenzo Armanna, a former manager of Eni, when interrogated by the Italian police claimed that a Nigerian offered him two million Euros to ''demolish'' Descalzi and favour Vergine by disseminating false information, including the ostensible funding of Renzi's electoral campaign by the Israeli secret service. Subsequently, Vergine was accused of libel by the Siracuse attorney (along with two others managers and advisers, Zingales and Litvak).
The following summer, the District Attorney of Milan starts believing that the developments in Siracusa were just a ploy to muddy the waters of his inquiry into international corruption on the Opl 245 case, where Descalzi is one of the suspects. According to the milanese attorney, the ''Grand Accuser'', Alessandro Ferraro, is nothing but a petty criminal, who has been condemned in the past for fraud and credit card scams.   
Attorney De Pasquale virtually turned the case upside-down. According to him, those who the Siracusa and Trani Attorneys believe to be the masterminds behind this conspiracy are actually the victims On March 20th, De Pasquale asks for the end of the investigations on Vergine, Zingales e Litvack.
Earlier this month, the Milanese Magistrate Laura Pedio claims that if the ''libellers'' really are innocent victims, the culprits must be those who accused them from Trani and Siracusa, namely Alessandro Ferraro. Along with some other people involved in this conspiracy, such as Gaboardi and some Nigerians, they are now investigated for the crime of conspiracy, with the aim of thwarting the ongoing investigations in Milan against Eni and its managers.
A.G.