Summer transfers send shockwaves through football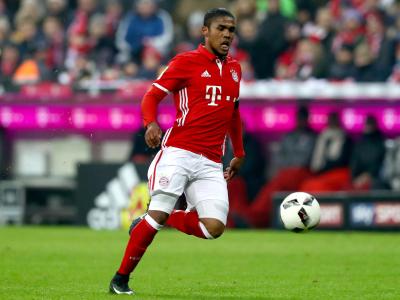 ROME – One could easily write a novel, or perhaps several tomes, on the subject of the 2017 summer transfer window. With Paris Saint Germain's acquisition of the Brazilian Neymar Jr, the period has seen the world record fee for a footballer more than double. In addition, August has witnessed the sale of a 20-year-old for over 130 million euros.
French, Spanish and English clubs have shamelessly splashed the cash, with the much-fabled excuse "it's a good price in today's market" bandied about on a regular basis. In the face of such spending, many commentators have been speculating that football is broken. A rather more pertinent question for those in Italy however, is whether the summer of 2017 marks the end for Italian football as a global force.
When AC Milan and Juventus contested the final of the European Cup in 2003, it would have seemed ludicrous that Italian football could face a crossroads just 14 years down the line. However, this is the prevailing feeling after a summer, which has seen countless transfer records broken, with so-called lesser clubs in France and England paying upwards of £40 million for new players.
AC Milan's team, which was narrowly defeated in the 2005 final of Europe's premier club competition, revolved around a back four of Maldini, Nesta, Cafu and the former Manchester United stalwart, Jaap Stam. Other members of the team included the likes of Seedorf, Kaka and Gattuso, who were all global superstars in their own right.
By contrast, the unfortunate Juventus team, which was humbled in a 4-1 defeat to Real Madrid in last year's Champions League final, contained many household names, but was light on superstar quality. This is perhaps a tad harsh on Pablo Dybala, who has been coveted by both Madrid and their arch rivals Barcelona in recent times. However, his teammates could be classed as solid if not spectacular Juventus players, particularly when facing comparisons to the likes of David Trezeguet and Alessandro Del Piero.
The problem confronting many of the top Italian clubs is similar to those faced by teams around Europe. If one of the biggest European clubs comes calling for a player, it remains almost impossible to say no, such is the power of the agent and the chequebook in 2017.
Juventus were close to the peak of the team's powers when Paul Pogba chose to return to Manchester United in 2015, with Alvaro Morata returning to Real Madrid during the same window. Whether Italian teams are prepared to pay huge sums to keep their most prized assets remains to be seen, but so far there appears to be a "selling club" mentality pervading the country's footballing institutions.
Certainly the 2017/18 version of the Champions League will offer one of the most interesting club competitions in recent memory. Paris Saint Germain have revitalised the French league in two fell swoops. The Qatari owned team spent £200 million in bringing Neymar Jr to Paris before signing the Monaco wonder kid Kylian Mbappé on loan for a season, with an obligation to buy next summer for yet another astronomical fee.
The Spanish contingent may be without Neymar for this year's Champions League, but the challenge will be predictably strong, spearheaded by the mercurial Cristiano Ronaldo for Real Madrid and Lionel Messi for Barcelona. When adding the transformed squads of Manchesters United and City into the mix, European football's top table is becoming increasingly crowded and this leaves little space for Italian teams.
To say that Italian clubs haven't spent money in this window would be incorrect, but it is fair to say that it has been generally more low-key than their European counterparts. AC Milan have made 10 new signings this summer, spending more than 200 million euros in the process, but Leonardo Bonucci aside, the signings have been relative unknowns. The Milan great, Andriy Shevchenko commented that he thought his former club's policy had been chaotic.
"I really don't know what to make of them. It seems to me that Milan's actions have been confused. They don't have an established plan, but rather it seems chaotic."
"There are so many new players there now and they bought one player for a certain position, and then a month later they bought another one for the same position. These are improvised decisions. I have no idea what is going to become of them, but I do wish the club all the best because I still consider them my club."
Juventus' summer spree was undoubtedly more circumspect than their Milanese rivals but it was arguably more impressive. The marquee buy was Federico Bernadeschi who has already has played nine times for his country. Juventus paid 35.7 million pounds for him.
The Bianconeri also performed a masterstroke in buying Blaise Matuidi from PSG. The Frenchman is one of the best box-to-box midfielders in the world and has an extremely astute tactical brain. However, the best piece of business has to be the signing of Bayern Munich winger, Douglas Costa, albeit on loan, who could well spearhead the side to yet another Scudetto come May.
Italian clubs' reticence to engage in bidding for the world's marquee players however could be attributed to several things. Perhaps the countries' clubs are feeling the pinch of a nationwide economic crisis. As reported in the Italian Insider earlier this year, Italian institutions are spending less on sporting endeavours, as a way to economise.


Alternately, as is the case in the French league, owners might feel that they would have to pay over the odds in order to convince potential recruits that Serie A is the best destination.


However, in examining the situation from the purely business perspective, could this window be a sign that Italian clubs are adopting a more Monegasque method?


After a brief flirtation with the wrong side of UEFA's Financial Fair Play regulations, Monaco have transformed into arguably the most successful business in football history. If you add Kylian Mbappé's £165 million transfer fee, which will be paid in 2018, Monaco will have earned over £300 million in just one summer. Rather than overreact to the money burning a large hole in their proverbial pocket, Les Rouges et Blancs have once again reinvested in young French and Belgian players.


It remains to be seen whether Monaco will suffer as a result of their 2017 outgoings, but it's hard to argue with the new philosophy of a club which won the league and reached the semi-finals of the Champions League last season. Italian clubs will no doubt be hoping that such a model could deliver similar success in the future.
DTW