Two carabinieri accused of raping American students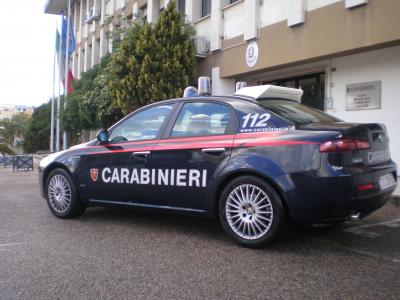 FLORENCE-Two Carabinieri have been placed under investigation after two American girls reported them for alleged rape, judicial sources said Friday. The two 20-year-old students, after being interviewed on two occasions, produced a coherent account of the alleged sexual assault, and did not contradict themselves even when interviewed separately, the sources said. The US State Department said it takes the allegations "very seriously."
 Friday morning, the American Consul Benjamin Wohlauer met with the Florentine Commissioner Alberto Intini. After a brief meeting, the consul left without any comment for the press. The two girls were students in one of the numerous American universities of the Tuscan city. Florence is one of the Italian cities with the highest concentration of American universities, as well as Italian university which offer courses in foreign languages, primarily English.
 The sexual assault had occurred last Wednesday night in Florence. The two spent the following day at the local hospital for medical treatment, after which they were transported to a safe-house. Their respective families have been informed of the situation and are to arrive in Italy in the following days.
 According to the victims, the two were enjoying a night out drinking when they met the two officers, easily identifiable as carabinieri due to their uniform. The two were there under request of the bar's owner after a minor fight had broken out the previous night near the dance club 'Flò', a nightclub where the two American girls had previously been. The, the two victims claim, they entered the car of the accused.  
 The officers then brought them home near the city centre, where they were allegedly raped. Following the violence, the two immediately called the police, who collected evidence, including the clothes they were waering. The carabinieri corps has assured the maximum level of cooperation.