New French ambassador in Rome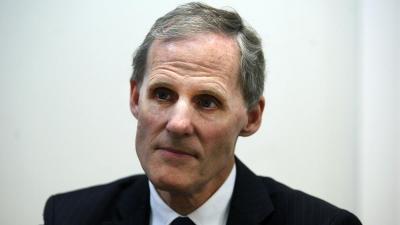 ROME- The new French ambassador arrived Wednesday in the Italian capital. Christian Masset moved into the Palazzo Farnese, the French Embassy and ambassadorial residence, officials said Thursday.
 Replacing previous ambassador Catherine Colonna, who had been in the post for three years, M. Masset comes fresh from Paris. He was born Jan. 23 1957, is one of seven and father to three children. He speaks Italian, English and Spanish fluently.
 A graduate of the Ecole Superieure des Sciences Economiques et Commerciales in Paris his career began in 1984 and has since included positions such as advisor on European affairs, having taken over the post from Minister of Foreign Affairs, Hubert Vedrine. 
 jp-es