ANAC, LUISS launch anti-corruption Master's course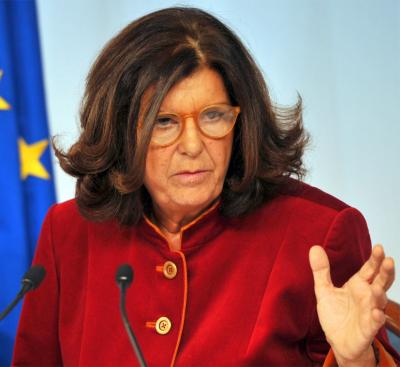 Current rector of LUISS and former Minister of Justice Paola Severino
ROME- At a joint press conference Thursday, ANAC (National Anti-Corruption Authority) and the LUISS University (Free International University for Social Studies) announced a partnership and the creation of a postgraduate course designed to tackle corruption. This programme, set to commence in November, has the dual goal of teaching those enrolled corruption prevention and law compliance.
 The President of ANAC Raffaele Cantone, who participated in the presentation this morning, stressed the value for businesses and citizens of fighting corruption. Every year, the Italian public sector suffers economic losses of over €3.4 billion. But this is just the tip of the iceberg. Due to the very nature of corruption, and the often successful mediations between corruptor and corrupted, most of these illicit transactions remain concealed. Corruption, the president claims, is neither a local problem, nor is it confined to the public sector, but rather it is national and affects all citizens.
 It is on these premises that the new postgraduate course is founded on. The culture of corruption and acceptance of corruption as an almost inevitable feature of civic life must be eradicated. This includes the, often times false or out of proportion, view of Italy as a country where corruption is the norm, which fosters mistrust in governmental institutions, which in turn offers a moral alibi to engage in corruption. It is for these reasons that Italian corruption has been described as 'primarily a cultural problem' by the president.
 This new masters program will foster a deeply different approach from those used in the past, claimed Paola Severino, rector of the Roman University and former Minister of Justice. 'We aim at creating a new educational system to fight corruption based on cooperation, not competition, between the various Italian universities and institutions', she continued.
 Corruption, as a phenomenon which inevitably permeates numerous aspects of society, must be tackled from various angles, especially if the long-term aim is to foster a culture of civic responsibility. To do so, an interdisciplinary approach will be favoured throughout the course, bringing together political scientists, economists, entrepreneurs, and students of jurisprudence. Given time, this will create a managerial class 'inoculated' against corruption, whose values and beliefs will, the organisers hope, trickle down to all societal classes.
 The program will try to strike a balance between theory and practice, with a particular focus on recent case studies in involving corruption. ''EXPO Milano'', 'Roma Capitale', and the San Raffaele scandal will be among the case studies to be thoroughly analysed, not to extract lessons on what the response to them should be, but rather to prevent them from reoccurring. ''Prevention'', the former Minister said, ''is always cheaper than intervention.''
 jp-ag