British Embassy denies 'hard Brexit' claim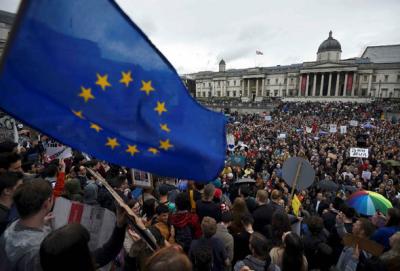 ROME- The British Embassy spokesperson Pierluigi Puglia has spoken out against an article from the Italian newspaper, Il Foglio, suggesting that "Brexit can only be hard for the UK".
 Sig. Puglia was quick to point out that the fundamentals of the UK economy have remained strong over the past months, with unemployment at a record-low of 4.4 percent and GDP growth expected to reach to 2 percent by end of year. Indeed, according to statistics by the British Foreign & Commonwealth office, the UK still ranks first in Europe for Foreign Direct Investments, with 2,200 new projects between 2016 and 2017.
 Several multinationals have apparently also announced plans for creation of thousands of jobs over the coming years, and Unesco data reveals that UK universities are still the most sought-after, with nearly 10,000 Italian students - more than in any other foreign country – coming to the United Kingdom in search of further education.
 This is contrary to the article published, in the weekend edition of the conservative, maverik newspaper, where Bloomberg wrote that the UK "needed to accept the hard reality" of the separation between London and the European Union. The paper suggested that the decision to leave the EU could only have negative consequences for the British and would prove to be a victory in Europe for Euro-skeptics.
 In response to this, the Embassy stated: "we are sorry to note that the editorial does not go beyond a certain complacency on selected economic indicators portraying a partial picture of the situation, and underestimates the important factor that negotiations are carried out in a spirit of flexibility and collaboration, something the British government has always been in favour of".