Bild reports 562 Mafia affiliates in Germany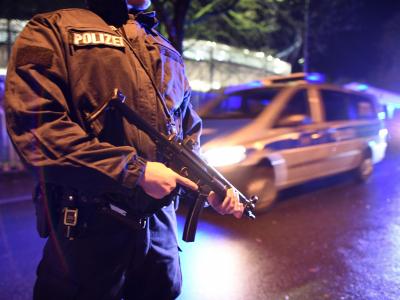 BERLIN- The number of people with associations to the Mafia, living in Germany, is apparently on the rise. The country's interior minister supposedly revealed further details during a parliamentary questioning of the Green party. It is said that the figure has quadrupled in the past 10 years, having gone from 136 "mafia" in 2008 to the current statistic of 562. Particularly notorious is the 'ndrangheta group from Calabria which is supposed to have 333 members living in the country.
 This is followed by the Cosa Nostra group who have 124 associates living their. In fact, since 2008, there have been 103 investigations into Mafia organised crime in Germany from which the security forces have recovered around 5, 6 million Euros. One of the most common activities of these groups is running restaurants, bars and pizzerias. Places such as these are useful as they function as safe meeting places for the groups, really like a logistical centre where dirty money can be earned, and weapons and drugs can be exchanged- particularly cocaine from Holland and Belgium. This was noted during the investigations carried out by the Carabinieri after the massacre in Duisburg.
 Sebastiano Signati and Bruno Pizzata were discovered to have been running a trade of the narcotic substances between Holand, Belgium and Germany. Pizzata, who lived in Oberhausen, actually had his own restaurant, which he used to traffic the drugs. The 2013 operation "Scarvo" acted as an important investigation into these people as it looked into the goings on of the Cosa Nostra group.
 A man named Gabriele Spiteri was initially thought to be in charge of the team and the management of the "Baumafia"- a network of 430 construction firms linked to the Mafia that act as a way to illicitly launder millions of profits earned. It was later discovered that it wasn't actually Spiteri himself responsible for the creation of this scheme but apparently Angelo Occhipinti, presumed leader of the Colonia group, that started the venture and who is reported to take orders directly from the leaders down in the Agrigento province.
 Since the publicity of the 2007 Duisburg massacre, tactics have changed. Mafia shootings take place on Italian territory, rather than dirtying German soil, according to the Bild report.
 jp-ES