Raggi hires new budget councillor without notifying Mazzillo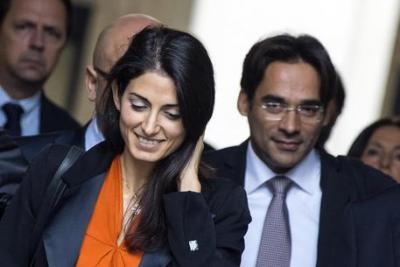 ROME - Rome's mayor, Virginia Raggi, has announced Gianni Lemmetti as the new Councillor of Rome's budget, taking over Andrea Mazzillo's previous position. Raggi wrote in a post in Facebook: "Welcome to my team Gianni Lemmeti. From today he will be in charge of the budget and the accounts of Rome." 
 Andrea Mazzillo, unaware of the changes bring made, spoke to Italian news agency ANSA on Wednesday: "I do not know anything, I did not receive any information about it. I was with the mayor until last night and nothing was said to me. This is information from the press that I was not aware of. I honestly do not know what they are talking about. I continue to be a budget assessor, nobody told me anything."
 She then thanked Andrea Mazzillo for the work he has done so far. I confirm my personal respect towards the former councillor but the priority remains the project that led the M5S being in power. […] I want to thank Andrea Mazzillo for the work we have done so far on the basis of a shared project, that of our government program that continues with the same vehemence and enthusiasm as the beginning."
 Gianni Lemmetti is waving goodbye to mayor of Livorno, Filippo Nogarin (from M5S) to take up the same role in the City of Rome. Rumours had been circulating for some time now, but this was made official when the Chairman of Livorno City Council, Daniele Esposito, announced in a statement addressed to group leaders, that Lemmetti had resigned from office.
 Gianfranco Librandi, from rival party the PD, commented: "Apparently, another Councillor, Andrea Mazzillo, has been defeated by Raggi, who he had not heard from for at least a month, too busy enjoying her holidays in that top secret location, while Rome is spiralling into a total state of abandonment and ATAC is about to close. The only one that should be replaced on the Capitoline Hill is Raggi, who traded the Rome City Council for a tram which Councillor jump on and off, without citizens being taken into account. Raggi is now a joke that isn't funny anymore. Let's end this farce."
 Marco Palumbo, another Democratic party politician, wrote: "Virginia Raggi's negative record continues; with Rome on the brink of default and ATAC close to closing, Raggi finds the time to make another reshuffle: we are on the fourth Budget Councillor in a year. Having hired Marcello Minenna and Raffaele De Dominicis, then it's Andrea Mazzillo's turn. Now Gianni Lemmetti from Livorno, what CV does he have? And above all, how long will it last? In addition to these four Budget Councillors, we can add the dismissal of the City Planning Councillor Paolo Berdini, and Waste Councillor Paola Murano. The 5 Star Movement's powerlessness and power struggles are killing Rome. "