Paolo Simioni named as new Head of Atac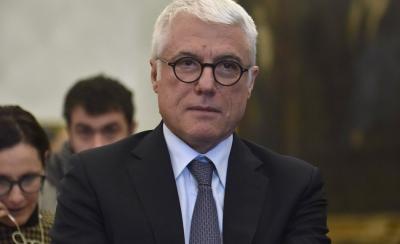 ROME- Mayor of Rome Virginia Raggi has named Paolo Simioni as new President and Managing Director of Atac, the capital's public transport agency, according to a statement from the city council.
 Simioni is no stranger to Rome City Council; he has recently been working with councillor Massimo Colomban as coordinator of the working group for the council's investee companies Ama, Acea and Atac.
 "Over the last 16 years," the council's statement announcing the new appointment read, "Simioni has gained invaluable experience in managing businesses operating in the transport sector… In particular, the experience gained through being involvement in complex situations to do with airports… and railways, where he took on different business projects: business relaunch, streamlining cost structures, improving non-core services, start-ups and turnarounds."
 Simioni is originally from Treviso, like councillor Colomban, who he came to Rome to work with. He previously worked as Managing Director of Save, the management company for Venice and Treviso airports and also has experience in the rail service.
 The city council's statement revealed that they "had already approved a decision to make Atac's management function better", that is to change the composition of the Board of Directors so there shall be three members, instead of one. The council said that this change should not bring an additional financial burden upon the transport agency, as "regulations in place provide that the board of directors of the investee company cannot cost the company more than 80% of what the 2013 board of directors did."  
 Simioni's appointment comes after the resignation of Bruno Rota, the former Atac head who criticised the company's underfunding in an explosive interview with Il Corriere della Sera. Manuel Fantasia, the former sole director who will lose this title under the board's new trilateral organisation, told journalists on Monday that Atac was not on the brink of bankruptcy, as Rota said in interviews; when asked if he agreement with Rota's comments, he responded with a simple "no."
zt