Alitalia to be sold by October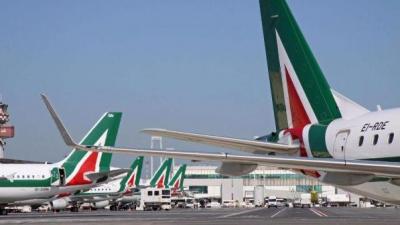 ROME - Alitalia has set October 2 as its deadline for selling the company. Although interested parties are able to make offers on individual assets, the Italian government and Alitalia's commissioners (Luigi Gubitosi, Enrico Laghi and Stefano Paleariare) are aiming to sell the company as a whole block, in an attempt to maintain the company's integrity as much as possible. 
 If bidders are interested in parts, but not all, of the company, they will be able to choose to purchase either the "aviation" or the "handling" lot; either air transport activities (including maintenance) or ground handling service activities of planes and passengers. Preference, however, will be given to those who want the complete company. The Ministry of Economic Development has approved the decision. The notice clearly defines Alitalia's steps in the next eight weeks. 
 Currently, there are about a dozen prospective buyers, compared with the 33 potential claimants who filed a general interest previously. According to Italian newspaper Il Corriere Della Sera, those on the unofficial list include American holding company Elliot, Etihad airlines, Ryanair, Delta with Air France-Klm, Lufthansa and EasyJet. 
 The timing of the proceedings is as follows, according to the bankrupt airline's website: bids are welcome between 7 August - September 15. Once this phase is completed, the deadline will be set for the submission of binding bids by October 2. The commissioners and the government have foreseen a further trading period until November 5th.
vk