Pirelli presents 'The Song of the Factory'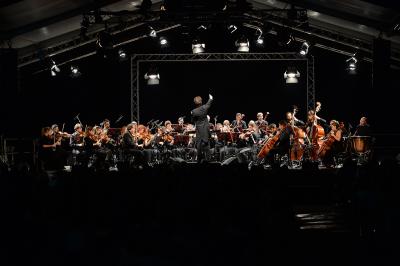 TURIN - Italian tyre manufacturing giant Pirelli will host music event 'The Factory Song' in September this year. Inspired by the sounds and beat of the Pirelli Digital Factory in Turin, 'The Factory Song' will be directed by Italian violinist and conductor Salvatore Accordo and performed by the string ensemble of the Italian chamber orchestra in Milan's Elfo Puccini theatre on September 7 and at the Pirelli industrial hub in Settimo Trines on September 8. 
The performances come as part of Milan and Turin's MITO music festival, with the concerts called 'The Factory in the Cherry Trees.' The name derives from the cherry orchards which surround the Pirelli plant in Settimo, which inspired the composer. 
It is not the first time Pirelli has put on musical events in its plant, with concerts held there in 2010, 2011 and 2014. This is an opportunity to hear the actual sounds of the factory in a musical context, as the workers' voices, noises of the machines, from mixers to robots, inspired the composition. 
The performance will take place in a unique environment, with the evocative backdrop of packaging machines and tyres in the most technically advanced Pirelli factory in Europe. Following the original composition, Johann Sebastian Bach's Concerto for Two Violins, Strings, and Continuo in D minor, and Pyotr Ilyich Tchaikovsky's Serenade for Strings in C major will delight the audience. 
2017 marks the ten-year partnership between Pirelli and the MITO festival. 'The Factory Song' is an expression of the support provided by Pirelli to the events of the festival held in Milan and Turin and demonstrates the bond that the company has always entertained with the local communities where its plants are located. 
For more information please visit http://www.mitosettembremusica.it/#
vk