4 Italian cities placed on 'level 3 red' weather warning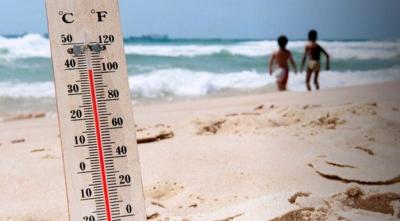 ROME - In the middle of a summer of droughts and wildfires, Rome, Frosinone, Pescara and Campobasso have been classified as "level 3 red" by the Italian Health Ministry. Bari, Bologna, Bolzano, Brescia, Cagliari, Florence, Latina, Milan, Naples, Perugia, Rieti and Viterbo are expected to be added to the list as of August 2, according to Italian news agency ANSA.
 Sardinia is predicted to be the hardest hit, with temperatures of over 40 degrees on the island. This is the fifth heatwave this summer, and August has just begun. Temperatures will remain higher than usual for eight to ten days, with peak temperatures at the weekend. 
 According to Italian weather website meteo.it, temperatures will make history by setting all-time records. 'Negative consequences will go far beyond the most vulnerable.' The criteria for a red level warning is for the weather to reach 'emergency conditions with possible adverse health effects on healthy people, and not just on vulnerable groups such as the elderly, young children, and people with chronic illnesses.' 
 The Italian Ministry of Health's website has stated that it encourages authorities 'to take any appropriate initiative to prevent and deal with the health effects of heat waves and in particular to implement appropriate protection measures against the most vulnerable categories and to initiate plans of local prevention based on the relevant ministerial guidelines published by the Ministry of Health.' They have also provided advice on how to protect your children in summer, effects of the heat, their symptoms, and how to cure them.