Italian-Canadian writers inter-twine in Abruzzo jamboree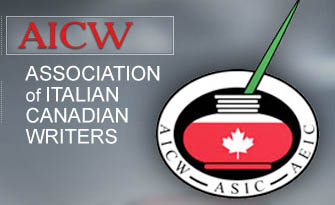 ROME — The 13th bi-annual conference of the Association of Italian-Canadian Writers – (AICW) has been held over three days in Atri in the region of Abruzzo. The association was established in 1986 to give more visibility to the Italian-Canadian identity. Its members are Canadian writers and artists of Italian origin.
The President of the Association, Mrs Venera Fazio, said "the bi-annual conference which is held will give our members the occasion to consolidate their own Italian origins and at the same time to give the opportunity to Italians to meet their overseas cousins. Our aim is to create a basis for intertwining relations that will develop a deep appreciation of mutual cultures, roots and literature."
       Participants to the conference were from different Italian regions. Most read extracts from their books, including Darlene Madott, Peter Oliva, Delia De Santis and Marisa De Franceschi. In addition, during the conference a collection of essays written by well known poets like Nino Ricci was presented.
The main event the speech of Professor Oriana Palusci from Naples University. Numerous Italian University professors, researchers, editors and Italo-Canadian journalists attended. The last anthology of the AICW called Reflections on Culture is now available, organisers said.
       The Association of Italian Canadian Writers brings together a community of writers, critics, academics, and other artists who promote Italian Canadian literature and culture, but the participation at the conference was not restricted only to Canadians with Italian origins instead anybody could enter by submitting manuscripts.