ATAC chief 'job on the line' after explosive interview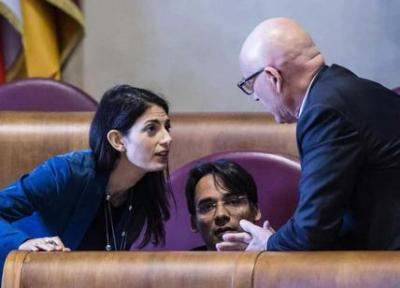 ROME - Mayor of Rome Virginia Raggi is reported to be considering sacking Bruno Rota, director of Rome's crumbling public transport company, Atac, according to the Italian press. After he publicly spoke to the Italian media about the disastrous state of the company, its high debt and absent personnel, Ms Raggi said "There is no longer any trust, the relationship is broken," according to sources from the town hall. Italian news agencies suspect an act of retaliation from Raggi in retaliation for Rota's comments. 
 Rota and Raggi's anti-establishment party Movimento Cinque Stelle have always clashed, not just when it comes to the company's catastrophic finances, but also on what strategies should be put in place to deal with them.
 Rota, who has been in charge of the transport company since April, after an open selection procedure by M5S, has been talking openly about Atac's financial problems since the beginning of the month. On July 10, at a private meeting with Cinque Stelle, reported by Il Messaggero, Rota said: "I'll be honest: the M5S has gone wrong in Rome. In my opinion, the Raggi administration should have reported the Atac situation one year ago, as soon as she was elected." 
 Chairman of Municipal Mobility Commission, Enrico Stefano, replied: "We gave Rota a fresh slate. The mere list of problems is not enough, maybe in these three months he could have begun to show signs, by removing disaster management executives, as we suggested for him to do more than once." The Atac director retaliated: "More than hunting down executives, they asked me to promote certain young people in the company. Quickly."
 Raggi has a history of sacking leading public officials since her election. She has changed the director of waste management company AMA three times in one year. 
 ATAC have not yet commented on the speculation.