Rome faces potential water rationing next week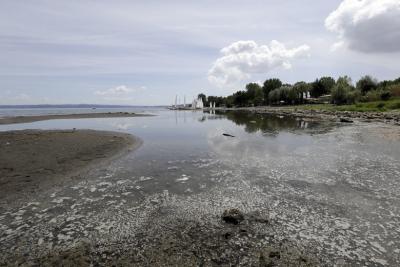 Low water levels at Lake Bracciano
ROME - The Capital may have to start rationing water as of Monday next week. Environment minister Gian Luca Galletti has expressed his concern: "The situation in Rome is what is worrying me the most." He has stressed that water rationing would be the last resort, and that the region, the commune and water supply company ACEA are doing all they can to avoid it happening. 
 The idea of water rationing came after the Water Court refused Rome's request to cancel the ordinance that allows the Region of Lazio to ban withdrawing water from Lake Bracciano from midnight on Friday. According the the Court, it should be up to the company that runs the water servies (ACEA), to find alternative solutions. 
 It is now important to check whether the lack of water is liable to ACEA. Because the Lake Bracciano's water levels are at an all-time low, currently at below 0.36cm, according to Italian daily Il Messaggero. Paolo Saccani, President of ACEA, has been told he is under investigation, after prosecutors in Civitavecchia complained about the state of Lake Bracciano.
 Speaking at the Senate on water and fire emergencies, Galletti commented: "Lake Bracciano is in the worst water emergency ever recorded in Central Italy. I have asked the police and the forest police to look into illicit water withdrawals from the lake."
 "The situation at the lake is critical", the Minister explained. "We will act with the utmost severity and punish those who take the precious water as well as the pyromaniacs. Proper management of our water resources is, I believe, an irrefutable goal for this country. It needs programming, and investment."