Naples ranked in 'world's dangerous cities,'Italy fumes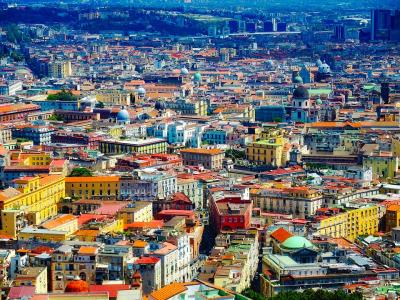 ROME - Controversial British tabloid "The Sun" released a list last week of the "World's most dangerous cities," placing Naples between Caracas, Venezuela, and Kiev, Ukraine. This comes as somewhat of a surprise, especially to Italians, given that but Caracas and Kiev have recently played host to mass violent protests and political turmoil resulting in deaths.
 Naples, on the other hand, has not been featured prominently in the news for uprisings and rebellions. First to comment was Pasquale Terracciano, the Italian Ambassador to the UK, and, incidentally, a neapolitan, on the Italian Embassy's facebook page: "#FakeNews #Napoli is not included in any official index of the 50 most dangerous cities in the world. The Sun must have had a sun stroke... confusing fiction with reality when it listed the city by Mount Vesuvius along with the likes of Raqqa, Mogadishu and Grozny."
 The article justified its placement of Naples in the list purely because of The Camorra, the mafia clan that has been active in the city since the 17th century. Films and TV series have been made about the criminal gang, leading to strong associations and stereotypes being made between Naples and the mafia. In a map provided by The Sun, Naples can be located alongside symbols of a marijuana leaf for drug trafficking, a Keith Haring style body for murder, and a fist for gangs. No data or statistics were referred to in the article to back up its' claims.
 Figures from the Italian Ministry of the Interior in 2016 showed that a total of 4,397 crimes are reported per 100,000 inhabitants - apparently a smaller proportion than in Rome and Milan. London, however, has seen a 14 percent rise in murders and a surge in gun and knife crime over the past year according to the London Metropolitan Police.