Pino Pelosi, convicted for Pasolini murder, dies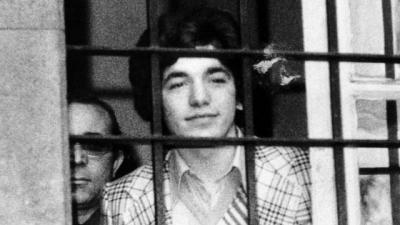 ROME- Pino Pelosi, the only man to be convicted of the murder of Italian left-wing director Pier Paolo Pasolini, died on Thursday aged 59, his lawyer said. The notorious murder remains an event shrouded in mystery to this day and Pelosi's death evidently means the truth of the affair is less likely to be known.  
 Pasolini died by being run over by his own car on Nov 2, 1975 on the beach at Ostia, a short distance from Rome. Pelosi was 17-years-old when he was caught driving the car at the scene of the murder. He initially confessed to car theft, although a few days after his arrest he confessed to having killed the director. He said that there had been a fight over a homosexual act and he had run Pasolini over whilst fleeing by car. Others were initially charged with him, although eventually Pelosi alone was charged with murder.
 Pasolini was a provocative figure: he had associations with the communist party, was known for his obscenity and overt sexuality in his works and had been taken to court for sexual acts in public with young boys. His murder saw many alternative theories arise due to conflicting statements and evidence as well as Pasolini's propensity to have enemies.
 Many believed his death to be revenge style mafia killing. Twenty-nine years after the event in May 2005, Pelosi retracted his confession, claiming that he was forced to confess under the threat of violence to his family. He said that three people with a Southern accent had murdered the politically engaged director, insulting him as a "dirty communist". Other evidence from 2005 triggered a new theory that Pasolini may have been murdered by an extortionist. Pasolini's friend, Sergio Citti, gave a testimony where he spoke about several rolls of film from "Salò" being stolen and that Pasolini was meeting the thieves.
 Pelosi was nicknamed "the rana" (the frog) by press during his murder trial for his black, swollen eyes from potential prison fights and crying. Prior to his arrest, he was a "ragazzo di vita", that is a young boy who takes part in petty crimes, small thefts and prostitution. Pelosi was released on probation in 1983. Following his initial release, he was arrested on different charges of drug-dealing, illegal possession of drugs, thefts, bank robberies. Over recent years, he had been running a bar in Testaccio, Rome.
 His lawyer Alessandro Olivieri remembered him to La Dire: "Pino the frog fought against his illness which he suffered right to the very end and his dream was that, once cured, he would fly to Ibiza". He added: "I am totally convinced of his innocence" and hinted that he knew undisclosed facts about the events, saying "the truth doesn't die with Pino Pelosi".
 Pelosi had been battling a lung tumour for years and was being treated at the Gemelli hospital in Rome, where he died. 
 Pino Pelosi, Born: June 28, 1958. Died: July 20, 2017.
zt