Woman falls to death at Marche amusement park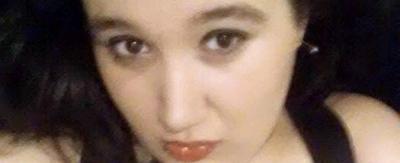 ANCONA- A 27-year-old woman has died following a fall from an amusement ride at San Benedetto del Tronto on Friday evening, according to local police.
Francesca Galazzo, mother of a 2-year-old, died shortly after the incident at a Luna Park (Amusement Park) in Marche. She fell from a height of around 20 metres from a "Sling Shot" ride, called "Capsula Gravitazionale" ("Gravity Pod"). Emergency services arrived on the scene shortly after the fall but did not succeed in resuscitating Francesca Galazzo, reporting that she died from her injuries in the moments immediately after the fall.   
According to witnesses, she was with a young man on the ride when she became unsecured from her seat. It is yet unknown how and why she became released from her safety belt; the safety systems for this type of ride usually only allow for the release of a passenger when the ride is stationary. One of the theories under consideration by the Public Prosecutor's Office is that Francesca Galazzo may have freed herself from the ride's safety belt in a state of panic. Investigators are not, however, ruling out a possible malfunction of the safety belt or the shoulder protection. Both safety systems were found intact.
Mara Flaiani, Public Prosecutor for Ascoli in Marche, inspected the site of the incident on the same evening, after which she opened a case for manslaughter, although it is not yet known against whom. The ride has been seized in order to receive a technical opinion by an expert who will look over it. The police continue to hear witness testimonies of the events and safety regulations are being thoroughly examined at the Public Prosecutor's Office in Ascoli. Following these primary investigations, the magistrate will then decide who to file the proceedings against, out of all those who have had something to do with the ride during the course of its design, construction, trial, instillation and running.  
zt