Tourist chaos as Palantine Hill and Roman Forum close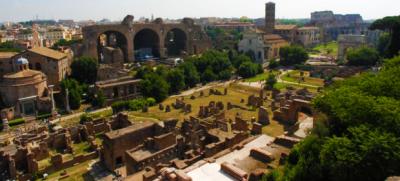 ROME - Tourists have been left disgruntled as both the Palantine Hill and the Roman Forum remained closed on Wednesday morning between 8:30 - 11:30am. Why? A trade union assembly. Chaos ensued on Rome's Sacred Road, where crowds of sightseers had been queuing for hours under the sun hoping to discover Rome's rich history.
 The meeting, which had been announed last week by Italian trade unions FLP, USB and the Federazione Intesa was a "partial success," according to participants. Although originally intended to be held at the Colosseum, it changed location.
 Signs outside the sites were clear: "We inform the public that Palantine Hill and the Roman Forum will be closed for a trade union assembly from 8:30 am to 11:30 am. We apologise for the inconvenience caused."
 This did not come as good news to the throngs of tourists in Rome in peak season. The Colosseum's ticket office remained open, with it not being in the archaeological site, and they continued to sell tickets for the sites, but informed customers that they would only open later on, as specified by Coopculture, the company managing the ticket system. The crowds assembled on the Sacred Road around the Arche of Titus.
 The ticket office on Via di San Gregorio was closed as it was within the Palatine's site, while the ticket office on Via dei Fori Imperiali remained open.
 It does not look as though the strikes will end just yet. Just yesterday there was an exchange between trade unions and the Soprintendenza. While the Roman Forum offices said that they had enlisted extra personnel to ensure the regularity of the opening, on the basis of the 2015 Decree that treats cultural institutions as essential services, the trade unions responded that the rule is valid in case of a strike, and that the right to the assemble remains nonetheless.