Remembering Petrarch, July 20 in Vignola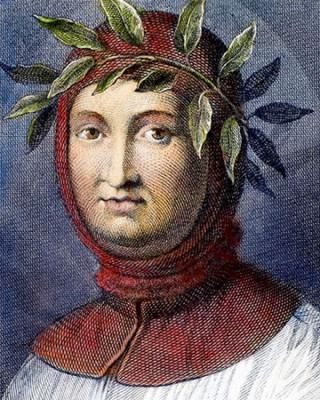 VIGNOLA - On what would have been his 713th birthday, the town of Vignola in the province of Modena will host an event in his honour, bringing together a literary scholar, an Italian poet and a fine musician to celebrate the one of the pillars of Italian literature. The cultural affair will take place in the town's Piazza dei Contrari and is completely free, in a lead-up to the 13th edition of the poetry festival September 18-24, taking place throughout nine small towns in Modena. 
 One of the founders of humanism, author, poet and philosopher, he taught all Western lovers to express themselves with his most famous work, il Canzoniere (The Songwriter.) The text will feature in the event with Marco Santagata, a literary critic, telling its story and reading some parts. Born in 1947 in Zocca, in the province of Modena, Santagata won the Campiello prize in 2003 with Il maestro dei santi pallidi (The teacher of pale saints), and the Stresa Narrative Prize with L'amore in sé (The love within.) More recently, he has written about Petrarch, including texts L'amoroso pensiero. Petrarca e il romanzo di Laura and Il poeta innamorato and Su Dante, Petrarca e la poesia amorosa.
 Mariangela Gualtieri, born in Cesena in 1951, is a poet and playwright. She has published several works of verse including Antenata, Fuoco centrale, Senza polvere senza peso, Bestia di gioia, Le giovani parole and Caino. She will read  a selection of her poems about love and some of Petrarch's sonnets to the audience.
 Massimo Burbola, a musician born in Verona in 1954, is best known for his collaborations with artists such as Fabrizio De André, Milva, Fiorella Mannoia. His music can be defined as a blend of Italian songwriting and rock. Bubola touches on different genres of music, while paying special attention to popular music, he also ranges from ethnical music to ballads. His inspiration comes from artists such as Dylan and Beat Generation and his music brings to life works of other poetry masters such as Baudelaire, Verlaine, Rimbaud, Garcia Lorca, Dostoevsky and William Blake.
 For more information about the event and its speakers, please contact the press office:
 3398850143