Trump chooses Wall Street financier as Ambassador to Italy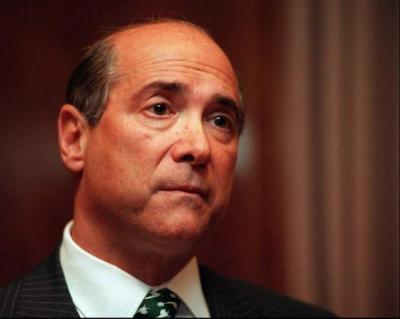 ROME- President of the United States, Donald Trump, has nominated former Goldman Sachs partner and senior Republican official Lewis M. Eisenberg to be his administration's ambassador to Italy, the White House reported Tuesday morning.
 Eisenberg, who also occupied a liaison position during Trump's presidential campaign, worked at Goldman Sachs for nearly 25 years, before being named a partner back in 1978.
 However, in 1989, Eisenberg resigned his partnership at the Wall Street firm after a former assistant filed a sexual harassment lawsuit against him, although he has always insisted that he left on his own accord.
 The Wall Street Journal reported at the time that "no one denied" Eisenberg, who was married at the time, had a seven-year affair with Kathy Abraham. 
 In her lawsuit, the former assistant claimed that Eisenberg suggested she have sex with other Goldman Sachs partners.
 The suit was later dismissed and Miss Abraham renounced her claims after receiving a settlement from the firm.
 Following his departure from Goldman Sachs, Eisenberg then founded his own investment management company, Granite Capital International Group, in the following year.
 Aside from being involved in the finance industry, Eisenberg served for six years as chairman of the Board of Commissioners of the Port Authority of New York and New Jersey, the organisation which owned the World Trade Centre.
 Following the terrorist attacks on Sept. 11, Eisenberg headed the recovery operation on behalf of the Port Authority for the first three months of its duration.
 The financier then took up the role of finance chairman for the Republican National Committee and played a large part in Trump's successful 2016 presidential campaign.
 Assuming the appointment is approved by the Senate, Eisenberg will move into the ambassador's residence at Villa Taverna, replacing acting ambassador Kelly Degnan, after she took over from John R. Phillips at the beginning of the year.
jj