Renzi's migrant comments cause turmoil for PD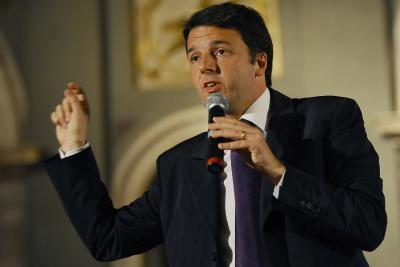 NAPLES - With just days remaining before former Prime Minister Matteo Renzi's new book 'Avanti – perché l'Italia non si ferma' (Forward - because Italy doesn't stop), published by Fetrinelli, hits the bookshelves, criticism has already caused the Democratic Party Secretary substantial turmoil. 
 Things started to unsettle for the PD Secretary when he gave his Facebook readers a small excerpt on immigration from his integral book preview published online in the new party newspaper Democratica. 
 In a post Friday, Renzi referred some of his thoughts soon to be available in bookshops.
 "I'd like for us to be free from guilt. We have no moral duty to welcome all the people in Italy who are worse off than us in the world. If that happened, there would be a kind of ethic, political, social and even lead to economic disaster," he writes in bold. In large capital bold font, he goes on to write: "We do not have the moral duty to welcome them, let's repeat that to ourselves. But, we do have the moral duty to help them. And really, the moral duty is to do so back where they come from." 
 Prime Minister Paolo Gentiloni was quick to defend his party secretary. Between meetings at the G-20 summit in Hamburg, he stated: "Renzi's words are reasonable," while simultaneously defining the work Europe has done so far on the plaguing issue "insufficient". 
 The PD Secretary's hasty move to cancel the potentially detrimental post was not fast enough to avoid the myriad of comments and criticism from opposition groups and public figures around the nation. 
 Right-wing opposition leader Matteo Salvini wasted no time in commenting on the unprecedented Democratic Party view. On his own Facebook page, he made fun of Renzi by re-publishing the cancelled post in a Lega Nord version, photo-shopping his party logo on top of PD logo and adding an image of Renzi placing his hands in his hair with the statement "choose the original," demonstrating that Renzi is a copy-cat of what the right-wing party has been saying all along. 
 Even fellow PD member and former Prime Minister Enrico Letta distanced himself from Renzi's view. "Those are wrong words which I do not stand by and that do not help us face such a complex problem," he asserted while in Geneva during a conference. 
 The Five-Star Movement also immediately jumped on the bandwagon against the democratic novelty. "PD calls the Five-Star Movement proposals fascist and then a Minister from their party re-proposing them identically while another sustains the exact contrary. The Italian population ends up paying the price for their ineptness", the House Vice- President commented on the social media episode. 
 Just prior to the uproar, former Foreign Minister Emma Bonino had released an interview to the Giornale of Brescia where she conveyed that Italy found itself in such a dramatic situation due to an agreement signed by Renzi and his government in which the Dublin agreement was thoroughly breeched.
 Renzi rebutted that Dublin was to blame because Italy had signed papers stating all Europe would have carried their fair share of the weight concerning immigrants and it was never put into practice. 
 "Renzi must have been distracted. Overriding the Dublin accord, the Triton agreement his government signed has allowed for the total flow of immigrants to enter Italian ports. It has never been a secret. I don't understand what all the fuss is about: the Triton agreement foresees that Italy is to coordinate all the operations of those who disembark in Italy," she emphasized. 
 Probably the harshest words however have come from Roberto Saviano, Neapoiltan author of Gomorrah. In a biting Facebook post, the southern Italian writer attacks Renzi, calling him a hypocrite. "Renzi says Italy has no moral duty to 'welcome' immigrants but 'help' them back home" and yet he knows all too well that Italy does the exact opposite because, while it does indeed help those who flee their nation, they equally help those to kill back home. Proof? Exportation of Italian weapons," accuses the southern Italian writer. 
 The criminal underworld expert goes on to list precise numbers of weapons sold, demonstrating how the Democratic government in Italy under Renzi has tripled its sale on arms. 
 "I assure you that I will continue keeping the weapon business at heart as those of you continue producing weapons to sell to countries at war, stopping locals from creating acceptable life conditions for those you call 'blacks back home'. Uncanny, it is precisely under the Renzi government that Italy has sold weapons 'in violation of the law' that prohibits the exportation and sale towards those countries that are 'responsible for severe violation to human rights'. And now he would like 'to help them back where they come from' in 'a hypocritical' way," he sentences. 
 Renzi has his finger pointed at many around him in his new book 'Avanti' due out Wednesday and he may have his hands full with other of the nine subjects he has decided to approach.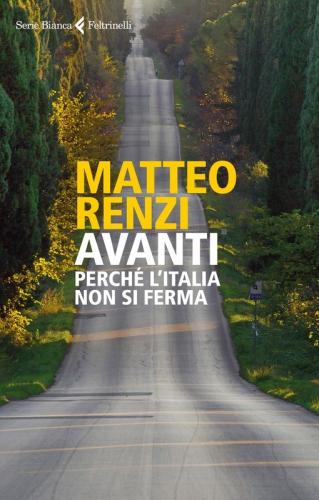 The cover of Matteo Renzi's upcoming book