End "hard prison regime" for Farinella, says Supreme Court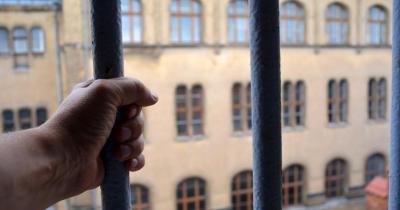 ROME.  Giuseppe Farinella's request to be exempted from Italy's "hard prison regime" should be reconsidered, according to Italy's Supreme Court. The Sicilian mafia boss is 92 years and has declining health.
The Sicilian mafia boss was sentenced to life imprisonment in 2008 for his involvement in the Via D'Amelio and Capaci car bombings, in which the anti-mafia magistrates Paolo Borselli and Giovanni Falcone were killed along with others.
Article 41-bis, otherwise known as Italy's "hard prison regime", suspends certain rights for prisoners who have committed particular crimes, including those charged with mafia involvement. The regime cuts inmates off from their previous criminal milieu to prevent the continuation of any criminal activity from prison. It bans the use of telephones, reception of outside parcels, any association or correspondence with other prisoners and restricts family visits to once a month.
The Court of Cassation (Italy's Supreme Court) asked the Rome's Supervisory Court, which oversees Farienella's sentence, to review their previous decision to decline the mafia boss' request for a relaxed regime. The latter court previously ruled that Farinella's poor physical health "did not affect [his] mental state or cognitive ability" and therefore there would be the possibility of dangerous external communications if his hard regime were to be dropped.
The Supreme Court believes Farinella's hard prison regime should be put to an end as its imposition risks "deteriorating [his] living conditions" which would render it "necessary to remove [him] from the differentiating regime". They stated that the strict regime risks being "inhumane or degrading treatment" given the inmate's ill-health and age. Moreover, the Court challenged the claim that only an "entirely crippling physical disease" would remove the danger from any outside contact.They have reminded the Roman Court to pay heed to the regulation surrounding the removal of Article 41 bis, which focuses on the inmates "current threat to society" and the avoidance of "inhumance or degrading treatment". 
This ruling comes after the Court of Cassation disagreed with the Supervisory Court of Bologna's decision to deny the suspension of the strict prison regime to allow mafia boss Toto Riina the right to house arrest in order to die with "dignity". 
zt