D&G pairs up with Geraci for catwalk shows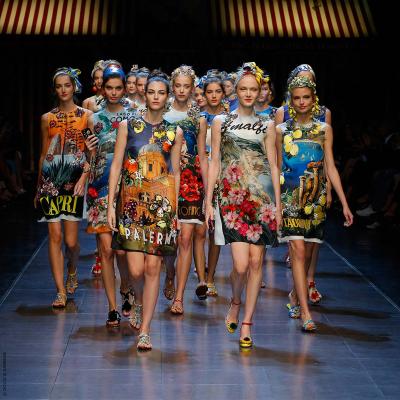 PALERMO - Dolce & Gabbana will be presenting its High Fashion, High Tailoring and High Jewellery Collections from July 6 to 10 in Palermo, Sicily. For the final event, the fashion brand chose Torronificio Geraci, founded in 1870 in Caltanissetta, to supply its sugary historic specialities.
 This year, Dolce & Gabbana chose to present its new creations dedicated to high craftsmanship in a Southern city. After Spaccanapoli last year, the streets of Palermo will be home to these important events in 2017.
 Guests will be offered Torronificio Geraci products, in the charming landscape of Castello di Trabia. Geraci will present its special products at the event: including nougat, almond and pistachio nut pastry.
 Torronificio Geraci is accustomed to prestigious events. It has received important awards: in 2016, the Academy of Cooking awarded the firm the Massimo Alberini Prize.
 The company was also noticed in 2011 when it was the only Sicilian producer to be awarded by Unioncamere for 'Italia 150. The roots of future', among the firms that have made Italian history.
 These recent awards are added to the many earned since 1895 by the Torronificio. Geraci is also present in numerous publications including photographic book 'Dolce Sicilia'by GiòMartorana and Marco Ghiotto, and was ranked third by the Gourmand World Cookbook Award 2012.
vk-ls