Vatican confirms Zerbo will attend consistory with Pope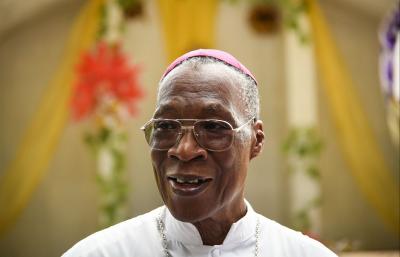 VATICAN CITY- A spokeswoman for the Vatican has denied reports that the Archbishop of Bamako, Jean Zerbo, will not attend a consistory with Pope Francis Wednesday due to 'health reasons' following the Pontiff's decision to elevate the African prelate to the rank of cardinal.
Instead the Vatican announced that the 73-year-old prelate is in good physical form and will receive his red hat from Pope Francis as planned.
 It was previously reported by his diocese that 'ill health' would prevent Monsignor Zerbo from attending the consistory at the Vatican, furthering suspicions over his financial affairs after recent reports in the French newspaper Le Monde linked him to reports that Catholic bishops in Mali have placed 12 million euros in Swiss bank accounts.
 However, the spokeswoman announced Tuesday morning that all five cardinals set to receive their red hat from Pope Francis would be in attendance and that Monsignor Zerbo had recovered in a Parisian clinic after complaining of intestinal pain. Although photos have been circulating that depict the African prelate walking around Rome a few days previous, seemingly in a healthy physical state.
 Monsignor Zerbo, 73, who is the Archbishop of Bamako, the capital city of Mali, finds himself at the centre of the Swiss bank accounts controversy, which was reported just days after the Holy See announced he was to be the first Malian to be named as a cardinal.
 The bishops' conference of Mali has previously denied any suggestions of financial wrongdoing in opening the bank accounts, stating: "Everything decided by the conference is done transparently and regularly evaluated."
 Monsignor Zerbo, who was Chairman of the Finance Committee at the time the accounts were opened, told online media Le Sahelien, "it is an old account. This is a system we inherited from the Order of African Missionaries, which managed the Church."
 The purpose of the Swiss accounts has been questioned by observers, especially due to the run-down nature of Bamako Cathedral, with services often being held in a nearby car park.
 jp-jj