FIFA to investigate Juventus for Pogba mega-deal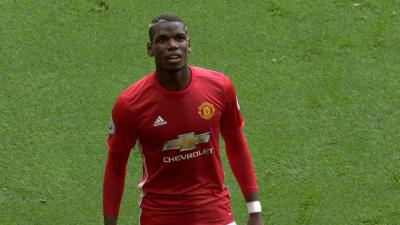 ROME- The world's football governing body, FIFA, has announced that it has opened disciplinary proceedings against Juventus for the club's role in Paul Pogba's 101 million euro world-record transfer to Manchester United last summer, the organisation revealed in a statement Tuesday evening.
 It is not clear what aspect of the Frenchman's move to Old Trafford is being investigated by Fifa, with many news agencies speculating that it is in relation to Pogba's agent, Mino Railoa, who reportedly pocketed up to 46 million euro from the deal.
 It is possible that Railoa's agreement with the reigning Serie A and Coppa Italia champions may have breached third-party ownership rules, meaning that the club could be heavily fined or even hit by a transfer ban.
 However, in the same statement FIFA revealed that Manchester United have been cleared of all wrongdoing in the deal.
 "We can confirm that disciplinary proceedings have been opened against Juventus FC. We cannot comment further as proceedings are ongoing. We can confirm that no disciplinary proceedings have been opened against Manchester United," said a FIFA spokesperson.
 The statement has been released six weeks after the organisation announced that an investigation had begun into the details surrounding Pogba's summer move.
 A book titled, Football Leaks: The Dirty Business of Football, by Der Spiegel journalists Rafael Buschmann and Michael Wulzinger, alleges that Pogba's agent Railoa could be in line for up to 46 million euro from the deal after instalments come in from the deal.
 Railoa dismissed the allegations that he had pocketed such a fee as 'fake news' and declined to comment on the matter when contacted by the Daily Telegraph.
 Pogba joined Manchester United in 2009 from French club Le Havre, however, he departed Old Trafford for Juventus in 2012 having made just seven first-team appearances.
 Last summer he became the most expensive footballer in the world by returning to the Red Devils, scoring seven goals and winning the Europa League with the club.