Iconic stylist Carla Fendi dies at 80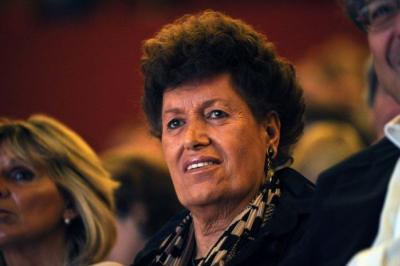 ROME- The fashion designer Carla Fendi, honorary president of the renowned Fendi Group, has died in the capital aged 80. Carla had been for suffering from a long-term illness before her death on Monday evening.
 Carla joined the family business at the end of the fifties, an ambitious young woman, who relished the prospect of working alongside her four sisters Paola, Anna, Franca and Alda in growing the Fendi brand. Such was the chemistry between the sisters that their mother Adele once famously described them as "the five fingers of one hand, each one with its own function."
 With the help of Carla and her sisters, the family successfully turned a furs shop founded in 1925 by Adele and her husband Eduardo, into one of the most iconic fashion brands in the world.
 One of their most celebrated creations is that of the Baguette bag, a shoulder bag for women, which has come to symbolize a style that helped build the brand's reputation.
 Carla started working in the administration side of the business, before turning her hand to designing the items themselves. In the sixties she moved to public relations, especially targeting the lucrative American market, which enabled Fendi to conquer the world.
 Carla dedicated her life to the considerable success of the brand, forging a strong relationship with Karl Lagerfeld, who last year marked his 50th year as creative director at Fendi.
 In the sixties, she met her husband Candido Speroni, the love of her life, whom she was married to for 50 years.
 "It never bothered me to have a wife more famous than me, on the contrary, I am proud of her," said Speroni.
 He was happy to put his own career as a pharmacist to side in order to make himself available for the good of the Fendi house.
 Candido passed away in 2013, three years after he and Carla had celebrated their golden wedding anniversary.
 Carla was always a lover of art and music and in 2007 she created the Carla Fendi Foundation that aimed to sponsor and support the arts, craftsmanship and social work.
Her foundation was also committed to the environmental cause and to promote and divulge culture.
 "She was for all of us a source of inspiration and an example of dedication, work culture and sensibility for beauty. She will accompany us forever," read a statement produced by the Fendi Company, following the news of her death.
The statement hailed how Carla "never stopped actively contributing with unwavering passion to the success of a company that gave her a reason to continue living, from the first international recognition obtained with the help of her sister until her last days."
jj-ls