Twenty-four hour transport strike causes chaos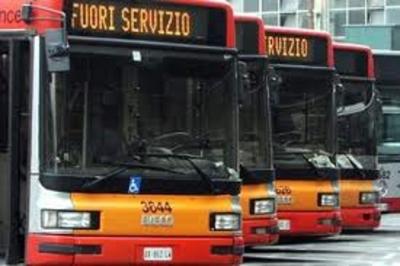 ROME- A transport strike lasting 24 hours has brought the capital to a standstill, Friday, following closures to all the metro lines and major disruptions to the public bus system with almost no lines operating. The strikes were announced by independent labour unions as "a defence of the right to strike and against the privatisation and liberalisation of the sector."
 In Rome all of the metro lines are closed, as well as the closure of the Roma-Lido and Roma-Viterbo urban train lines. As a result, traffic in the city is abnormally congested, with a number of traffic jams being reported across the city as commuters are forced to get behind the wheel in order to get into work. The southern part of the capital is particularly affected after a number of traffic incidents have caused complete gridlock. One incident involving a motorcyclist has resulted in the rider being taken to hospital as a 'code red' case and another collision between four cars also caused sizeable disruptions.
 Similarly, Milan, Naples, and Puglia all face problems due to the transport strike, but transport in Turin continues as normal.
 "Friday's summer strikes are by the irresponsible ones," said the special commissioner of Alitalia, Luigi Gubitosi.
 "I have not understood very well why they are striking, it's a gift to the competition," he told Uno Mattina.
 Gubitosi explained that out of the 620 flights, Alitalia has been forced to cancel "only 160."
 Friday's strikes have been dubbed 'Black Friday' by the Italian media but Gubitosi insisted "we are trying to make it grey."
 jj