Rome celebrates Yoga Week June 17-25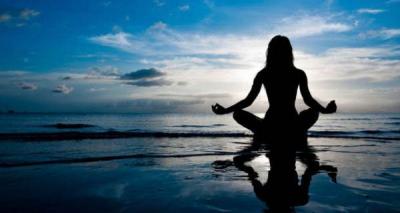 Rome will be celebrating the third international day of Yoga on June 21 with a week of events between June 17 - 25. Rome's Yoga Week is organised by the Indian Embassy in Rome, and FIND (Fondazione India-Europa di Nuovi Dialoghi, or the Indian-European Foundation for New Dialogues), as well as some other yoga associations in Italy. 
 In the press conference today, held in the Indian Embassy, Gloria Gangte, the Deputy Chief of Mission, explained the meaning of the word "yoga": "It means to join or unite." She went on to list some of the benefits of yoga; "It's cheap, clean, requires no fancy gym equipment, just a mat and willingness. It is in sync with sustainable development, and has no side effect or age limit: babies already practise yoga poses naturally!". 
 All of the events that are part of Rome's Yoga Week are free, (other than those held at FAO) and include an Open Yoga Session at 18:00 on June 20 in the Giardini Pensili, Parco della Musica. Tea will be provided by Yogitea, a tea company whose roots stem from the 3,000 year-old Indian Ayurvedic teachings about the balance between body, mind and soul. 
 The majority of the rest of the events will take place at the Indian Embassy, such as "Yoga e Sport" and "Meditazione Yoga'. It is requested that you register in advance by emailing info.wing@indiamembassy.it or calling 064884642. 
 Rome's Yoga Week is part of a longer festival also put on by FIND and the Embassy; the fifth edition of "Summer Mela: Roma Finds India", an exciting event full of traditional Indian music, dance and cinema. 
 Also at the press conference was Riccardo Biadine, Artistic Director of FIND. He explained how happy he was because the festival "had never seen so much financing or collaboration," and commented on the satisfaction it brought him to "see yoga recognised internationally". For more information and tickets please visit summermela.find.org.in.