Police makeover to target illegal street sellers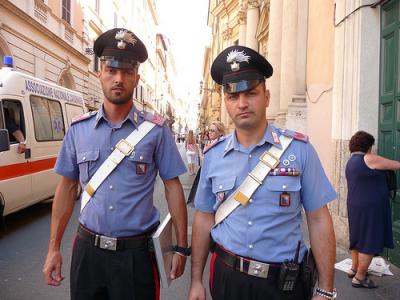 ROME-- New special police units were due to be introduced to tackle two of the main problems gripping the capital- unlicensed street sellers, and illegal B&Bs.
 The Head of the Police in Rome, Diego Porta, has presented the plan for an Urban Security Unit to Mayor, Virginia Raggi. There will be around 500 officers who will perform tasks such as checking the licenses of street sellers, and disbanding groups of sellers. They will also look to safeguard tourists and minors.
 The other task of this new police unit is the tackling of illegal accommodation across the city. They will target so-called bed and breakfasts which are set up in privately owned apartments to avoid the tourist tax introduced in the capital at the beginning of the decade.
 "On the site Airbnb there are around 23,000 entries for Rome, but the Comune has given authorisation to only 8,500 hotels or alternative accommodation," explains the President of Federalberghi, Giuseppe Roscioli. "When you talk about entries it's possible that a person has four or five apartments so the number on offer is presumably even higher," he added.
 The Tributary Police Unit will look to recover money from busting tax evading B&Bs and fining illegal street sellers.
 However, not everyone is supportive of this new initiative, with some voicing concerns that it will detract from police presence at the Rom camps, specifically at the historic Ponte di Nona settlement.
 "We risk leaving the camps at the mercy of blood feuds and illegality," says Marco Milani, secretary of the General Labour Union. He also argued that the introduction of these new units could lead to administrative staff being promoted to local officers, which is a much more complex role.
 The final contract for these new units is yet to be confirmed, with the final decision lying with Antonio De Santis, the head of staff.