Milanese brand's triumphant return to automotive scene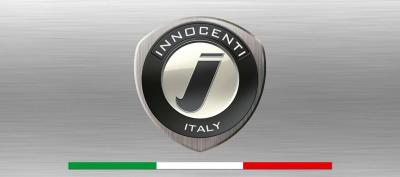 MILAN-- The historic Italian car brand, Innocenti, is making a comeback exactly 20 years on from when the company's manufacturing came to a halt. The new managment hope to bring together modern Italian style with technological innovation in the models destined for the 2017 relaunch.
 Innocenti was first founded in Milan in 1947 by the Tuscan businessman Ferdinando Innocenti, and enjoyed great industry success until activity ceased in 1997. 
 The Milanese brand was always characterised by style and class, making many landmark contributions to the automotive scene, most noticeably designing the Lambretta scooter, a direct competitor to the Vespa, and now considered an iconic symbol of Italian 'dolce vita.' 
 Innocenti created a number of slick cars like the 'Innocenti A40', Italy's answer to England's 'Austin A40', along with the 'Innocenti 950 Spider', a compact sporty number, both presented at Turin's Automobile Fair in 1960. 
 In the 70s, the brand really came into it's own, collaborating with the quintessentially British car brand, Mini, and designing models still known and loved today, like 'Mini 1000', and 'Mini 1001'. 
 The all new Innocenti brand, managed by Industriale Riunite SpA, Euro Mobile International B.V., Finambiente Group SpA, and Famiglia Perrotta, hopes to enjoy the same success in 2017 as in the 70s. They plan to preserve the history and prestige of the old Innocenti, while also being a major competitor in the modern market. 
tm