Gentiloni condemns suicide bombing as 'attack on Europe'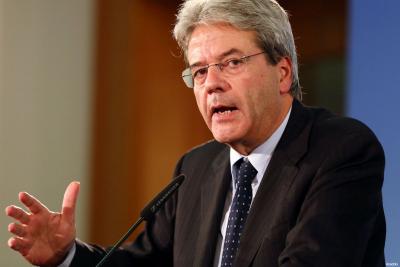 ROME—Italian Prime Minister, Paolo Gentiloni, has described the Manchester suicide bombing which killed 22 people and injured a further 59 as an "attack on the whole of Europe".
As a result, the Italian government has upped the levels of security around Rome to "maximum levels" ahead of the mass public events that are set to take place over the coming days, including the visit of the President of the United States, Donald Trump.
In addition to the president's visit, the MTV awards will be taking place in the Piazza del Popolo, Saturday. On the same day A.S Roma will bid farewell to legendary captain Francesco Totti as he plays his last game for the club against Genoa at the Stadio Olimpico.
Gentiloni had previously taken to twitter to condemn the suicide attack which took place in Manchester at the end of a concert by US singer Ariane Grande, Monday evening.
Gentiloni said: "Italy unites with the British people and government. Our thoughts are with the victims of the Manchester attacks and their families."
Ian Hopkins from the Greater Manchester Police confirmed that they were treating the attack as a "terrorist incident".
The attack is believed to have been carried out by one man, who died in the blast after detonating a homemade explosive device.
Police believe they know the identity of the attacker and investigations are underway into whether he was acting alone or as part of a larger terrorist cell.
The Italian Interior Minister, Angelino Alfano, also expressed his condolences towards all those affected by the Manchester bombing.
"Grief and pain for what happened in Manchester. We are close to the British people, to the government, to the injured and to the families of the victims," he wrote in a tweet in response to the attack.
Alfano also confirmed at a seminar at the University of Trieste: "so far no Italian has been involved in the attack."
Global leaders around the world showed their support to the British people by condemning the actions of the attacker.
Trump himself described the perpetrators as "evil losers" and that a "wicked ideology was responsible", clearly presuming that the attack was another example of Islamist terrorism, which has yet to be confirmed by British police.
Trump is set to meet with Pope Francis in Rome on Wednesday.
jj