Donald Trump arrives in Rome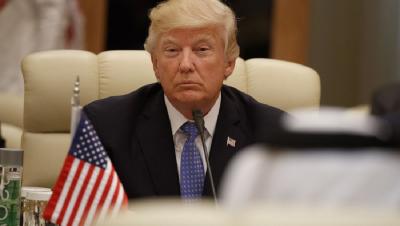 Donald Trump will be visiting Rome as part of his first trip abroad as President
 ROME-- U.S. President Donald Trump has arrived in the Italian capital Tuesday evening, before a full day of meetings on Wednesday with the Eternal City's key players. 
 Trump will meet with Italian President Sergio Matarella on Wednesday morning at the Quirinal Palace as a courtesy visit, gearing up for the main event, his audience with Pope Francis at the Vatican. It will be the first time that the two presidents have met. Trump will meet with the Italian Prime Minister, Paolo Gentiloni, at Villa Taverna, the American Ambassador's residence, the second time the two leaders will meet, having already become acquainted during a visit to Washington by the Italian premier in April.
 The First Ladies, the President's wife, Melania, and his daughter, Ivanka, will accompany Mr. Trump to his audience at the Vatican, but otherwise will follow a different schedule. Melania will visit the paediatric hospital Bambino Gesù, while Ivanka will be welcomed by the Sant'Egidio Community in Trastevere. 
 Rex Tillerson, the Secretary of State, will accompany Trump in his meeting at the Quirinal Palace, where the Foreign Minister, Angelino Alfano, will be present alongside Matarella. 
 Matarella and Trump will see each other a lot in the coming days, meeting again at the Sicilian resort, Taormina, for the G7 summit on Friday. 
 tm