Ancient bronze stud pinched from Pompeii ruins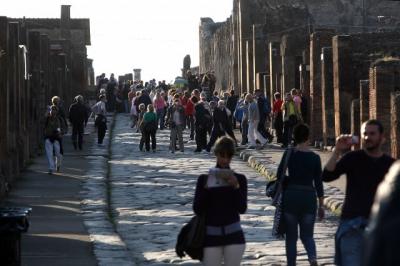 Tourists look round Pompeii
 NAPLES-- A bronze stud from 6th century BC was stolen from the exhibition 'Pompeii and the Greeks', being held at the famous archaeological site. 
 The stud was fixed on a panel of wood and kept in a plexiglass cabinet and was stolen during the exhibition's opening hours. Carabinieri are investigating the case and hope to identify the thief. 
 "Beyond damaging the Pompeii site and Italian cultural heritage... it upsets me from a personal point of view because it was taken from an area directly under my watch," commented the Director General of the Pompeii site, Massimo Osanna.