Berlusconi stung with colossal alimony payments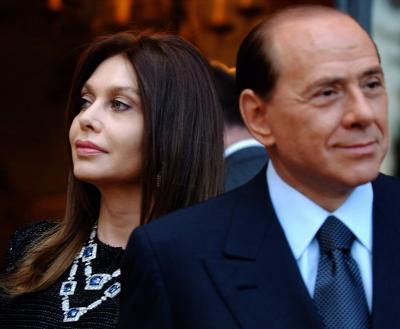 Veronica Lario and Silvio Berlusconi
 ROME-- Silvio Berlusconi has been ordered by the supreme judges to continue with alimony payments of two million euros a month to his ex-wife, Veronica Lario, despite his best efforts to appeal against the hefty sum.
 The Forza Italia leader is one of the richest men in the world, and it's for this reason that his ex-wife's maintenance payments are so high. The judges commented that separation "does not dissolve the permanence of a conjugal link" and cited the clause which obligates the wealthier ex-spouse to "guarantee their separated partner the same quality of life as they had when married."
 The verdict also referred to the recent amendment of the divorce laws which supposedly scrapped the clause concerning quality of life, dismissing it as irrelevant when considering couples who are already separated.
 The couple officially divorced in 2014 after 25 years of marriage, following their initial separation in 2009. Their split was brought about by allegations of Berlusconi consorting with minors and sex workers. The ex-Prime Minister is now in a relationship with 31-year-old Francesca Pascale, a former shop assistant from Naples. 
tm