Pisapia looks for consensus in Naples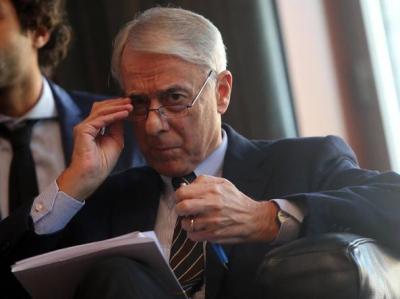 NAPLES- Former mayor of Milan Giuliano Pisapia debuts in Naples May 13th with 'Campo Progressivo' – Progressive Wing - and meets with the public. 
 Organised by Verdi – Green Party- led by Francesco Emilio Borrelli, the session is expected to bring together many disenchanted hearts from various Italian left-wing political parties and movements. 
 Born earlier this year by secessionists who left the PD- Democratic Party, and formed MDP – Democratic and Progressive Movement - whose motto defends the first article of the Italian constitution, the newly constituted group is curious to participate as is MecFond- a grassroots movement stemming from the Democratic Party. 
 Word has it that Pisapia may equally be meeting with former Campania governor Antonio Bassolino during his stay. 
 Fruit of arduous teamwork led by Borrelli, former president of the Province Dino Di Palma and Fiorella Zabatta, the rendezvous is scheduled to take place in the suggestive Sannazzaro Theatre at 17:30. "We have been among some of the first to adhere to Progressive Wing," explains the Regional Councillor of Verdi. "We wanted an initiative where people listened rather than screamed in order to talk about politics. The meeting will be on a reversed-type of stage because Pisapia will be listening where the audience is seated and only at the end will be interviewed by Director of Il Mattino Alessandro Barbano. No one from the organization will intervene; this was done on purpose. Our project is aimed at the construction of a central-left with a gentile political approach." 
 "In this period, we need to be able to listen and surely I will be at there at the confrontation with Pisapia," explains Nicola Corrado from the Mecfond, a critical group that has been moving in and out of the Democratic Party around Andrea Cozzolino. 
 Moderated by Gianni Simeoli, locally renowned members of society such as tie shop owner Maurizio Marinella and pizzeria owner Gino Sorbillo will have a chance to speak as will Tonino Palmese from Libera and writer Pino Imperatore. Taking turns introducing themselves, each will present a local or national issue in the limelight. The idea is for right and left-wing supporters to listen to one another, contrasting the notion that North and South is in opposition, and perhaps even trying to solve some of the nation's problems. 
 While the meeting becomes the cause for considerable curiosity on behalf of those disillusioned and disappointed, "speaking about political alliance at this point seems premature and absolutely useless, especially if Pisapia's project is to be a central-left party with Renzi as Prime Minister," emphasizes the General secretary of DemA- Autonomous Democracy Movement- Luigi De Magistris. "This would mean the same stale old wine that our political movement is not interested in because ours is a political, social, economic, and cultural alternative," asserts the Mayor of Naples. 
 Admitting he has always had a good relationship with the former Milanese mayor, De Magistris makes it clear that DemA is "an experience that breaks away and thus is different. We are not interested in rebuilding old models and placing the country in the hands of those people who have mortified the constitutional values of this country; they do not represent the change needed," he continues. 
 The rapidly growing movement leader does not however exclude the possibility of leaving a door open to Pisapia, explaining that: "dialogue is fundamental in democracy".