Etihad 'bamboozled' Alitalia over Heathrow runway rights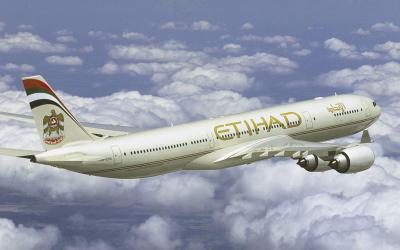 ROME—Aviation giants Etihad Airways appear to have taken advantage of bankrupt Italian airline Alitalia in a business deal over the rights to five Heathrow landing slots, an investigation carried out by Il Fatto Quotidiano says.
 Due to ongoing financial difficulties, commissioner of Alitalia, Luigi Gubitosi, decided to sell the company's rights to five highly-sought slots at London's Heathrow Airport, which would allow the buyer both landing and take-off privileges. 
 The offer was snaffled up by Etihad Airways, three years ago, as the Abu Dhabi company forged a partnership with the ailing Italian airline.
 The figure agreed between the two airlines was 60 million euros, which works out at 12 million for each runway slot.
 Recent investigations carried out by Il Fatto Quotidiano show that Etihad had acquired those slots at very low prices, considerably lower than the going rate of the market.
 An anonymous source at the Italian Civil Aviation Authority told the paper, "We were all very surprised at that sale, for an airline the slots in London are like gold in moments of crisis. They never lose value, to have them in the safe box is a security."
 "It's enough to think about the one million people that travel on the Rome to London route every year, and with huge profit margins because there is no competition from trains," the anonymous source said.
 Heathrow is the third busiest airport in the world in terms of international passenger traffic and in 2016 over 75 million passengers passed through its terminals. The airport is especially popular for flights to America, Asia and Sub-Saharan Africa.
 The deal between Etihad and Alitalia is made all the more surprising by the 'sale and leaseback' agreement, which allows Alitalia to continue to use the slots.
 Alitalia has agreed to pay Etihad three and half million each year for access to the slots for the next five years, with the option of renewing the contract for a further five years after its expiration.
 As a result, if Alitalia continues with the deal for ten years, it will have paid Etihad 35 million euros, more than half of the initial figure.
 The troubled airline recently filed for bankruptcy and the Italian flag carrier is now relying on a 600 million euro loan from the Italian government to aid the restructuring of the company.
 Italian Minister for Transport, Graziano Delrio said that the objective of the loan is to  "work out an industrial plan that will allow Alitalia to find business partners able to invest in the company and iron out historic flaws."
 Etihad has ruled out further investment in Alitalia.
 "We have done everything we can to help Alitalia as a minority shareholder, but it's clear that the company is in need of a major reorganisation, on a large scale, to survive and grow in the future," said James Hogan, CEO of the Abu Dhabi airline.
jj