Nadine resigns from FAO liason job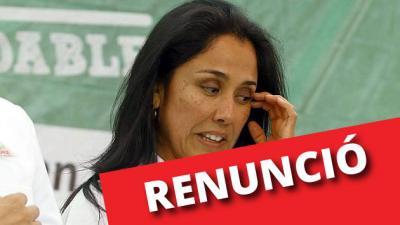 LIMA -- Former Peruvian first lady Nadine Heredia has resigned from her post as head of the Geneva liason office of the FAO, saying that her judicial woes in her homeland prevent her taking up the position conferred on her by Director General José Graziano da SIlva. Commentators said her decision announced Tuesday night confirms that she was never interested in or qualified for the post except in so far as it offered her a chance of immunity from prosecution for alleged massive money laundering of funds from the Oderbrecht corporation in Graziano's native Brazil.
 Nadine recently won an appeal against a requirement to ask permission to leave Peru but she said another measure requiring her to return to Peru every 30 days prevented her continuing in the highly-paid position. It is not known how much the whole fiasco has cost donors to the FAO but her salary for the past six months has cost several hundred thousand dollars of taxpayers' money earmarked for FAO's supposed mandate to end poverty and hunger, diplomatic sources said. State Department officials in Washington are known to believe Graziano should make a public apology for the shameful affair.
 The appointment of Nadine late last year caused a storm when disclosed by the Italian Insider and Graziano's entourage were known to have encouraged Nadine to renounce the appointment which became a major embarrassment for the beleaguered Un agency.