Six months to save Alitalia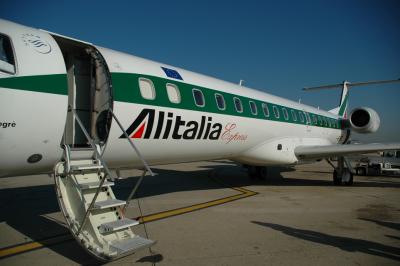 ROME-- The state has granted Alitalia a 600 million euro bridging loan to aid the restructuring of the company over the next six months. Overseeing these changes are Luigi Gubitosi, Enrico Laghi, and Stefano Paleari. This is the second time that the Italian flag carrier will be put under special administration.
 The Minister of Development, Carlo Calenda, emphasised the necessity of this loan as, "there are 4.9 million Alitalia tickets reserved…the 600 million euros is needed to avoid a far worse situation from an economic perspective." Flights will carry on as normal for employees and passengers over the next six months.
 Calenda also stressed, however, that the 600 million is "the most that we can do," and  transport minister Graziano Delrio added that the loan's objective is to "work out an industrial plan that will allow Alitalia to find business partners able to invest in the company and iron out historic flaws."
 Ethiad has confirmed that it will not longer invest in the airline, unless other shareholders are willing to do the same.
 "We have done everything we can to help Alitalia as a minority shareholder, but it's clear that the company is in need of a major reorganisation, on a large scale, to survive and grow in the future," said James Hogan, a representative from the Abu Dhabi airline.
 However, Delrio is confident that "the market will be able to find other investors and the state will do its part." The trade unions also believe that the special administration will find alternatives to liquidation, namely by finding new investors and re-launching the company.
 In terms of plans for the immediate future, Renzi is considering holding another referendum on the new industrial plan or even creating a public-private partnership. 
tm