Valentino Parlato, Manifesto founder, dies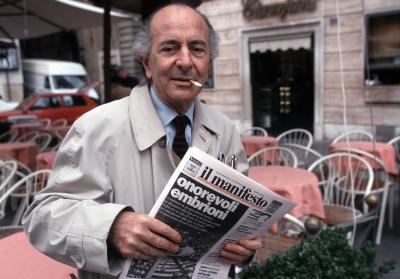 ROME -- Valentino Parlato, the founder and editor for decades of the radical Italian daily Il Manifesto, said to be the only Italian newspaper not to take advertising from Fiat, has died at age 86, his family said Tuesday.
 A life-long Communist who was a member of the PCI and sat on its central committee until he was expelled from the party for being insubordinate, he worked first at Rinascita before founding Manifesto where he remained at the helm for 40 years.
 Parlato was born in Libya when it was an Italian colony in 1931 and there was persistent speculation that the former Libyan leader Col. Moammar Gadhafi provided funding that kept Manifesto afloat.
 A chain smoker, he considered the Sirchia law banning cigarettes from restaurants and public places an infringement of basic freedom.
 Well known for his provocative statements,  he poured scorn on Five Star Movement leader Beppe Grillo as 'just an ordinary man,' but welcomed the election of Donald Trump, saying the Italian left should adopt similar campaign tactics.
 jp