Nordic embassies to hold film festival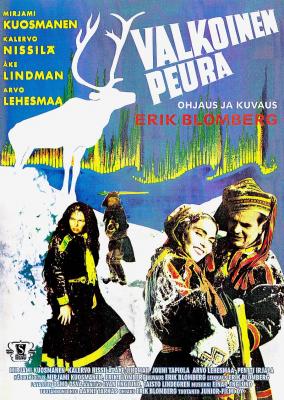 Poster of first film in program, Valkoinen Peura
 ROME-- From Thursday to Sunday Rome hosts the 6rd edition of the Nordic Film Fest, NFF, organized by the four Nordic embassies in Italy (Denmark, Finland, Norway and Sweden) and the Scandinavian Circle in Rome with the intent to promote Nordic film industry and culture.
 The Nordic countries have in recent years witnessed an emerging new generation of actors and directors who thanks to a remarkable artistic variety have won a significant place on the international scene of world cinema, which Nordic Film Fest wishes to promote as an important source of "creative marketing".
 The event, which takes place at the Casa del Cinema in Rome, created and developed by the Nordic embassies in collaboration with the Film Institutes of the respective countries, with the support and sponsorship of the Municipality of Rome, Nordic Culture Fund and the European Union, presents new, or never yet presented in Italy, films, documentaries and short films, all screened in their original language and with Italian subtitles. Entrance is free and the program of the event also includes presentations and meetings with high profile guests (directors, actors, etc.).
 This year's edition follows the main theme of the 'trip' in its various aspects and, being the centenary of the Finnish independence, so the starter will be a Finnish film of 1952, Valkoinen peura (The white reindeer). In the programme, a wide celebration of the Sámi people, the indigenous of Lapland, is also scheduled, due to the centenary the centenary of the Sámi people's first congress in Trondheim, Norway, in 1917.
 The Nordic Film Festival presents 14 films, 1 documentary, 8 short films and 1 visual/art video film, distributed as follows:
 Denmark -2 films, Finland-3 films and 1 documentary, Iceland-2 films, Norway-4 films, 1 short film, Sweden-3 films and 1 short film;
 Scandinavian Circle, 6 short films and 1visual/video art film for an overall of 30 hours. 
 All screenings are free of charge but only a limited amount of seats are available.
 Nordic Film Fest Roma , 4-7 May 2017 - Casa del Cinema a Villa Borghese, L.go Marcello Mastrroianni, Access from Piazzale del Brasile, Villa Borghese parking - 00197 Roma
 Info: www.nordicfilmfestroma.com