Clarity crucial to create Ryder Cup success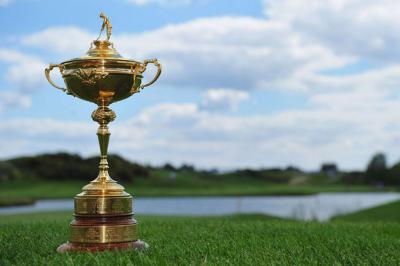 The 2022 Rome Ryder cup is set to take place at the Marco Simone Country Club
ROME— Following the Italian government's decision to sign off on a measure which will allocate at least 60 million euro of public money to Italy's hosting of the 2022 Ryder Cup, many are now calling for transparency into how this vast sum of funding will be used.
 In an article published by Il Fatto Quotidiano, the authors have criticised the Italian government's lack of clarity with regards to the ways in which the money is going to be spent.
 After months of deliberation and administrative problems, the 2022 Rome Ryder Cup finally received the 97 million financial guarantee it required, casting aside all doubts over the tournament's future in The Eternal City. This financial guarantee was helped achieved thanks to a 40 million euro partnership between the Italian Golf Federation and Infront Sport and Media, who now hold all of the commercial rights for the tournament.
 Despite President Sergio Mattarella signing off on the decree, the saga remains ongoing, as a detailed plan of the Federation's spending of public money is still to be produced, leading to fears that the general public will be kept in the dark.
 Whilst it is estimated that the 2022 Rome Ryder Cup could be the most expensive edition of the biennial golf tournament, the Ryder Cup is a tournament which has never failed to reward's its host city financially, a fact which should help ease worries over the large amount of public money that is to be allocated to the event.
 Minister for Sport, Luca Lotti, has described the spending as "low risk", but the organisers will need to operate on a more transparent level if they are to convince the Italian people that it is an event worth supporting, especially as golf in Italy is still considered as elitist and exclusive.
 The Italian Golf Federation had previously admitted in a press conference in February that it had made an error in not guaranteeing transparency for the use of all the public money, and pointed to problems with the modus operandi of Italian politics. The president of the federation, Franco Chimenti, is now trying to make amends by answering questions and attending conferences, however, the much needed official business plan is still lacking.
 The organisation is obliged to keep the Italian government informed with regards to the progress of the project until 2027, as the long term vision and legacy of the event will continue even after the competition has taken place.
Now that the debacle over the source of the funding appears to have finally been settled, the spotlight is on the Italian Golf Federation to deliver a clear business strategy that will pinpoint each area of the public spending and outline the benefits of hosting the event. Only then will the Rome 2022 Ryder Cup be seen as the great opportunity for Italy that it is.