Slow Food Youth Network launches 'World Disco Soup Day'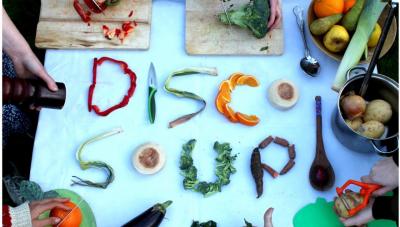 ROME—The Slow Food Youth Network have come together to launch 'World Disco Soup Day' on April 29, 2017. The inaugural event is a gastronomic, musical and artistic experience, which aims to unite supporters of the battle against food waste across the planet.
 The Slow Food Youth Network, is a spin-off of the original global grassroots organisation Slow Food, founded by Italian Carlo Petrini in 1986.
 The organisation now involves over a million activists, including chefs, food experts, farmers, fishermen and academics in over 160 countries.
 The concept for 'World Disco Soup Day' started off the back of a similar idea that took place in Berlin, 5 years ago.  The idea being that people all gather together in a communal location where you can dance and play music, whilst everyone eats soups that have been made from food waste, or unsold food that would otherwise go to waste.  The majority of this food is to be sourced from supermarkets, farmers or other food producers that may not use up all of their produce.
 The Food and Agriculture Organisation at the United Nations, estimates that we are only producing enough food to supply the world's growing population until 2050. Despite the fact that part of the world's population still suffers from hunger, every year one-third of the food intended for human consumption is thrown away, which equates to roughly 1.3 billion tonnes of edible food.
 Disco Soup is Slow Food's latest action in the fight against food waste. The organisation has recently joined the European petition started by 'This Is Rubbish' to halve Europe's food waste by 2030.
 This Is Rubbish campaigner Martin Bowman, said, "Following massive pressure from over 64,000 people and over 50 organizations from 18 EU countries, in March the European Parliament made the landmark decision to vote in favor of targets to halve EU food waste by 2030."
 More information about the event can be found at:
https://www.facebook.com/events/1645715205723002/
jj