Italy presses Turkey to release 'illegally' held scribe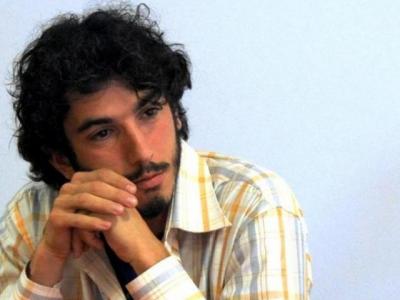 ANKARA—The Italian journalist, Gabriele Del Grande, met with the Italian consul and his lawyer at the administrative detention centre in Mugla, Turkey, where he has been detained for the last 11 days.
 The Italian Minister of Foreign Affairs, Angelino Alfano, has stated that the journalist is fine, but is undergoing a hunger strike.
 "The meeting between Gabriele Del Grande and the consul and lawyer has already taken place. Gabriele also had the opportunity to meet with his own lawyer by himself," said the minister.
 "It is apparent that Gabriele is fine, he is on a hunger strike only feeding himself with liquids. Thus, he has the assistance of a doctor that I requested and obtained from the Turkish authorities," he added.
 The 35-year-old Tuscan reporter was arrested on the Turkish Syrian border April 9 and is now being held in Mugla on the Aegean coast.
 The journalist previously told his parents in the first phone call he was able to make since being arrested that the reasons for his detainment are linked to the content of his work.
 Del Grande's Turkish lawyer, Taner Kilic, told ANSA that his client's ongoing detainment is "completely illegal."
 "They have not given us any information about the potential extent of the punishment Gabriele is facing. His detainment is completely illegal. There is no legal impediment on returning to his country, it's a punitive measure," said Kilic.
 "We have asked to see his dossier, but the request was denied. At the moment, the centre's director has no information concerning his possible expulsion," added the Turk.
 The incident sparked a response from Italian Prime Minister, Paolo Gentiloni, who commented on the incident from Washington ahead of his upcoming talks with President Trump.
 "I hope that the problem be resolved rapidly. It's only an example of the fact that we need the commitment to a inclusive process, respecting fundamental rights," said Gentiloni of the situation in Turkey, in an interview with CSIS.
 The controversial detainment of the Italian journalist caused President of the European Parliament, Antonio Tajani, to say, "Turkey must respect the freedom of the press if it wants to be part of the European Union."
 Following President Erdgogan's recent victory in the constitutional referendum, Turkish accession talks to the European Union have been put on hold.
 However, despite reports that Gabriele Del Grande is doing fine, his family are still worried.
 "He wasn't arrested, Turkish authorities just detained him. He is shut in a cell, every day he is interrogated and they forbid him from talking to the outside world," explained his father Massimo.
 Demonstrations of solidarity are taking place in Bolzano and Palermo. On the web, friends and supporters of Del Grande continue to promote their campaign using the hashtag #iostocongabriele.
jj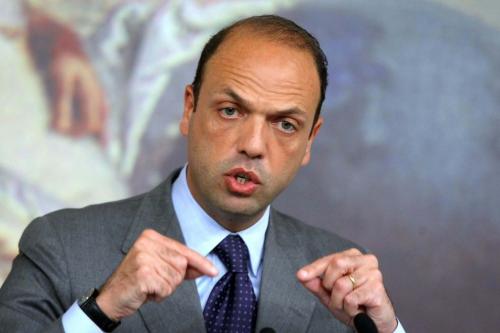 Italian Minister for Foreign Affairs, Angelino Alfano
President of the European Parliament, Antonio Tajani