Miss Italia's Gessica Notaro opens up about attack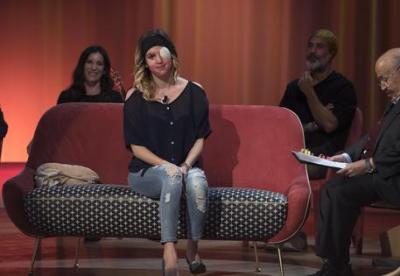 Gessica Notaro will appear on Maurizio Costanzo's sofa
 ROME--Gessica Notaro, the 27-year-old Miss Italia 2007 finalist from Rimini, attacked with acid by her ex-boyfriend, will meet with the Minister of Justice, Andrea Orlando, as announced on the Maurizio Costanzo Show.
 Notaro is to appear on the latest series of the Maurizio Costanzo show, which has just been recorded for its return to its late night slot on channel 5. Orlando spoke to Notaro on the show via a telephone link about the life-changing attack she suffered at the hands of her ex-boyfriend, Jorge Edson Tavares, who a month ago was brought to court over allegations of stalking the Miss Italia contestant.
 On Costanza's sofa, the young girl revealed the most upsetting, and frustrating aspect of the attack- that the judge for the preliminary trial on the stalking allegations, imposed a restraining order on Tavares, rather than an arrest, which allowed the Cape-Verdean to attack Notaro a few months later.
 The Minister has pledged to head up an investigation into what happened and, although he was unable to discuss the ins and outs on TV, she has already arranged an appointment with Notaro for Thursday April 27.
 Costanzo thanked Orlando deeply for his kindness, saying "it's the first time in 30 years of the Orlando show that a Minister has provided such a quick solution."