Nadine 'will start FAO job' after travel win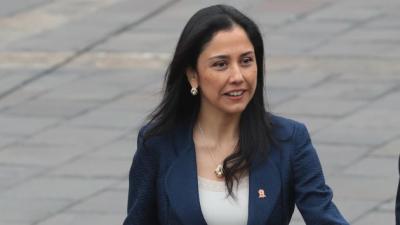 LIMA – Peruvian ex-congressman Santiago Gastañadui has affirmed that former Peruvian first lady, Nadine Heredia, is intending to take up her appointment to the UN Food and Agriculture Organisation in Geneva, following the Peruvian appeals court's decision to remove certain travel restrictions previously placed upon her.
 The appeals court removed travel restrictions on Nadine Heredia Tuesday, meaning that she is now able to travel outside of Peru without previous judicial authorization.
 The most recent verdict from the court has changed the restriction upon her from, "not being able to leave her place of residence, nor change residence, without previous authorization from a jurisdictional authority" to "not being able to leave her place of residence, nor change residence, without previous warning to a judicial authority," which would allow Nadine to travel to Geneva as a special ambassador for the FAO.
 Despite the change in the restrictions upon her, the former first lady will still be required to return to Peru every 30 days in order to sign a booklet controlling her migratory movements out of the country. 
 The court removed the requirement for Nadine to obtain judicial permission every time she wants to leave Peru, despite her being under investigation for alleged massive money laundering including receiving dlrs 3 million from Brazilian multinational Oderbrecht to finance her husband's election campaign.
 The new measure also applies to Antonia Alarcón, mother of Nadine, as well as to her brother, Ilán Heredia, and Rocío Calderón and Julio Torres, all of whom are also being investigated for alleged money laundering and mismanagement of election funds.
 Germán Juárez, the head prosecutor in the Nadine case, has described the verdict as "incongruous", he told Peruvian media.
 "It's an incongruous decision. There is no equity. The same courtroom that supported the case of Ollanta Humala now decides the opposite in the case of Nadine Heredia," said Juárez, "we are surprised," he added.
 Contrastingly, former nationalist congressman Santiago Gastañadui expressed that the latest verdict recognises Nadine's fundamental right to work.
 "In this case, they have respected Mrs Nadine Heredia's right to work….there was no danger of her running away," he told El Comercio.
 He added that Nadine would fully comply with her remaining code of conduct requiring her to sign an appearance register every 30 days in Peru.
 "She has to travel, she is an employee of the FAO only with authorization. Once she has been notified through the official channels, I understand that she will undertake her job. She also wants to work," added Gastañadui.
There was no immediate response from the FAO press office when contacted on the matter. 
 FAO chief José Graziano da Silva caused a furore by appointing Nadine to head the Geneva liason office of the FAO. The FAO then said that her inauguration in the post was postponed pending clarification of her legal status in Peru.
jp-jj