Gradual recovery predicted for Italian economy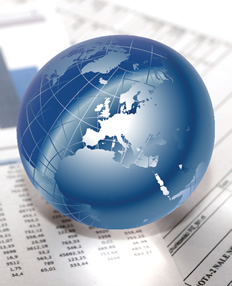 ROME--Italian GDP increased moderately in 2016, with a yearly growth rate of 1.0 percent as compared to 0.7 percent in 2015. Recent indicators point to an ongoing but slow recovery in both 2017 and 2018. New political uncertainties may hinder the implementation of further reforms and, in turn, stronger economic growth.
 Italy's debt-to-GDP ratio peaked in 2016 at 133 percent and the German-based rating agency Scopeexpects it to stabilise in 2017 and 2018 at levels slightly above 130 percent. The interest rate-growth differential is likely to benefit from low interest rates and primary surpluses are expected to remain in place despite the government's Budget Law aimed at supporting economic recovery. In a low interest rate environment, GDP growth and primary surpluses will remain the key determining factors for Italian medium-term public debt dynamics.
 Real GDP grew by 0.2 percent in the fourth quarter of 2016, reflecting increasing business investment. Scope expects moderate economic expansion at around 1% to continue in 2017 and 2018. The lack of fiscal room, coupled with new political uncertainties, is likely to hinder the dynamics and sustainability of the recovery.
 Italy's manufacturing sector output has grown by more than three percentage points since 2014. Such growth supports the country's recovery as well as underscores the country's role as the second-largest manufacturer in Europe and the seventh worldwide. However, production capacity has dropped in the aftermath of the global financial crisis and subsequent euro debt crisis.
 As in many Eurozone countries, Italy's unemployment rates rose significantly during the crisis to over 10 percent of the workforce, with youth unemployment peaking at over 40 percent in 2013. Scope believes that further enhancement of labour market efficiency will continue to play a decisive role in improving Italy's growth prospects.
 "There is uncertainty surrounding the potential makeup of the new government that may emerge following the general elections scheduled for the spring of 2018. In Scope's view, this may slow down economic recovery "stated Dr Giacomo Barisone, Head of Public Finance at Scope and author of the special comment.
 Banks' non-performing loans are largely a legacy of the past and are unlikely, in Scope's view, to lead to widespread bank failures or to weigh heavily on public finances. Although remaining a justified concern, asset quality trends have improved over the last several years, together with the economy. Banks have continued to work out their recapitalisation plans.
 Excluding 2009, Italy generated primary surpluses in more than 20 years, even during recessions. In Scope's view, this is credit-positive as it signals Italy's ability to service debt out of its own revenues. The government led by Paolo Gentiloni is expected to continue gradually reducing the deficit ratio. In this scenario, Italy's debt-to-GDP ratio will start a slight downward trajectory in 2017 and 2018, following its peak in 2016. The high stock of public debt remains a vulnerability, despite Italy's proven debt-servicing capacity, which continues to benefit from long maturities and a strong domestic investor base.
 Scope's Public Finance analysts discussed the special comment on Italy in a telephone and web conference call recently.